Fórsa members' news bulletin
Civil Service
Wednesday 10th October 2018
Congress campaign shows appetite for change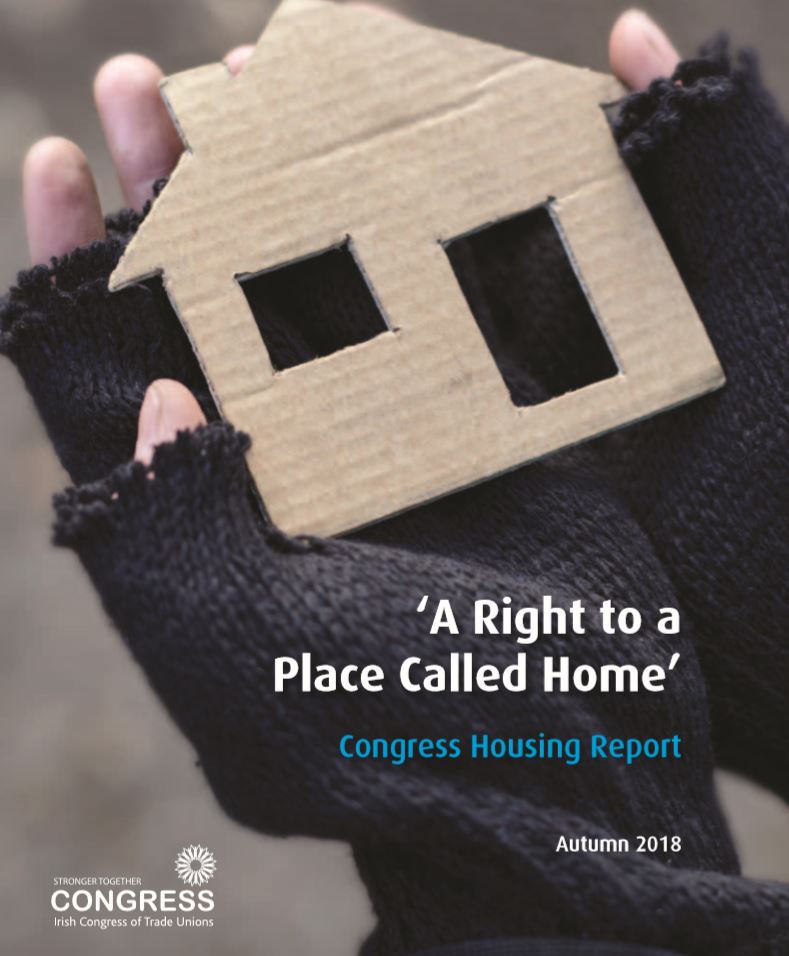 Housing Rights
The Irish Congress of Trade Unions' report on its housing lobbying campaign shows strong support among TDs for radical action to tackle the housing and homelessness crisis.
The lobby campaign focused on TDs in Fianna Fáil, Fine Gael and independents in government, and sought their support for the Congress Charter for Housing Rights.
The Charter calls for the declaration of a housing emergency, an end to evictions into homelessness, action of security of tenure and rent certainty and establishing a legal right to housing.
The campaign showed the strongest support for the measures outlined in the Charter amongst Fianna Fáil TDs, with the overwhelming majority of the parliamentary party stating they were 'very supportive' or 'broadly supportive'.
There was also support among Fine Gael TDs and some independents for some of the measures. The lobby campaign took place between February and June this year.
Congress President Sheila Nunan said the results of the lobby campaign "showed clear support for a significant and radical change in policy on housing, to tackle the emergency.
"We're told the land is there and the resources can be found. It now seems clear that the political appetite for a change of direction is also there," Ms Nunan said.
The report is available to download here.

Related Articles