Fórsa members' news bulletin
Education

Friday 18th June 2021
Future of Work: "We can't - and won't - just go back to normal"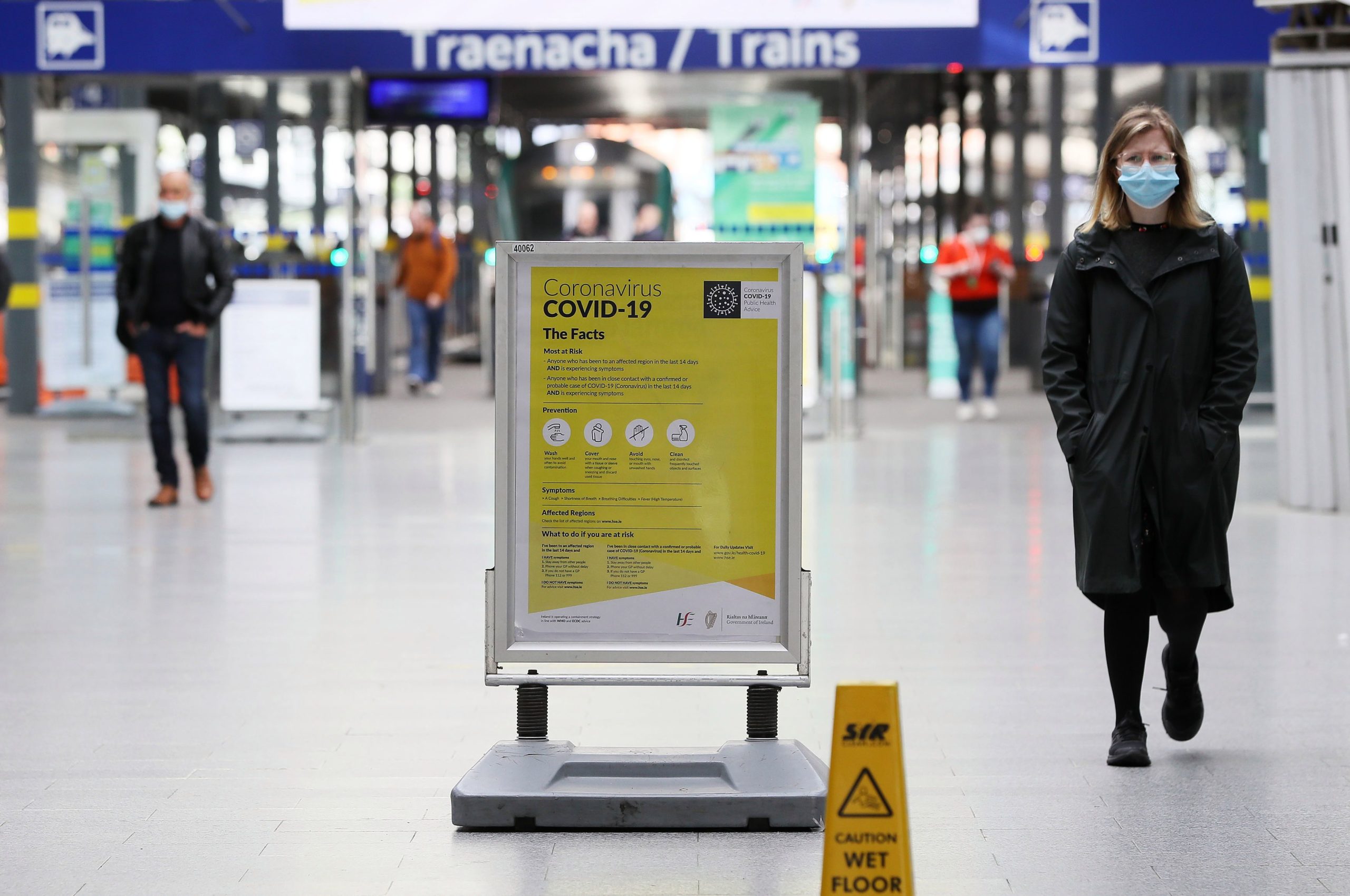 Kevin Callinan said the pandemic had prompted a 'reset' in the minds of people about what constituted essential work.
"As we emerge from the pandemic we need better lives, better working conditions and a better planet. There are challenges facing us all, but we can't assume we just go back to normal - we won't just go back to normal - and while there are challenges, there are also opportunities there for employers, for unions and for government to take on, and to build a better future."
That was the message delivered by Fórsa general secretary Kevin Callinan last week as he addressed an event organised by the Employment Bar Association on the future of work.
Kevin called for a national conversation to achieve "a future that works for everyone," with good protections for workers against abuses, contributing to a more equal society. He said this could only be achieved through meaningful social dialogue and a redefined social contract.
The event, hosted by former communications minister Alex White, looked at the future of work with regard to a changing legislative landscape, the demands of the Covid-19 pandemic, and the expectations of changes brought about by an increased focus on remote working opportunities, including working hours and the right to disconnect.
Kevin said the pandemic had prompted a 'reset' in the minds of people about what constituted essential work: "Jobs that had largely gone unnoticed became hugely valuable to all of us, but the wider experience of the pandemic has forced us all to reconsider where we are now.
Shift
"There's been a shift from 40 years of the 'trickle-down' politics of Reagan and Thatcher, it's had its day. Equally, there's been an alarming shift in wealth from labour to capital. Any approach that doesn't take account of the need for a reset risks a global race to the bottom, we have to avoid that being the outcome.
"Last year, along with SIPTU's Joe Cunningham, I raised the question of whether we're now looking at a significant shift away from that four-decade market-centred economic orthodoxy, and towards some of the principles and tools associated with Europe's post-war reconstruction.
"And we emphasised the challenge this would present to trade unions, civil society organisations and others, to stand ready to play their part, together, in the implementation of practical solutions.
"We've seen an acknowledgement by employers of a growing sense of the collective good, that it's less about the individual. The world is shifting and we need to find a way to shift with it," he said.
This would include a reimagining of the role of the State, and he said there's a consensus among employers, unions and civil servants that Ireland's infrastructure is deficient: "We need more housing, more education investment and greater childcare investment, and our caring model has been exposed during the pandemic crisis, where there are big issues of recruitment and retention. It's not good enough to have a policy on these issues, you need to do something about it," he said.
Action
Among the essential measures, he added, are a referendum on the right to housing, greater local democracy, significant investment in local services, and a just transition approach to a reduced carbon economy.
While there is a strong emphasis on high skilled, high quality jobs, and advantages for Ireland from having a highly educated workforce, Kevin said the infrastructural deficits worked against those advantages, and that there's an opportunity to look at enterprise in a wider sense: "Changing attitudes to work doesn't displace people's interest in worker protections. Younger workers remain interested in worker protections, and a new collectivism is becoming visible, for example, in the tech sector." He said.
Kevin discussed Fórsa's launch of its detailed research into the wider economic benefits of collective bargaining, and the union's involvement in the four-day week Ireland campaign, and its guiding principle of 100% pay, 80% working time and 100% productivity: "A hundred years after the eight-hour day was created, we should look at the opportunities a new working model would provide," he said.
He said the type of future envisaged could only be achieved through a stronger trade union movement: "Trade unions need to connect with community and locality, with fewer unions and pooled resources, and by moving into areas like gig and platform working, as well as the fintech and biomedical sectors, which the trade union movement has previously neglected. But that's about to change," he said.
Kevin added that the connection between the trade union movement and politics could deepen, and that political awareness of the benefits of an organised workforce is becoming greater: "Employers who don't understand that risk industrial relations challenges," he said.
The webinar event is available to watch again HERE.