Fórsa members' news bulletin
Health and Welfare
Friday 10th July 2020
Covid homeless response impresses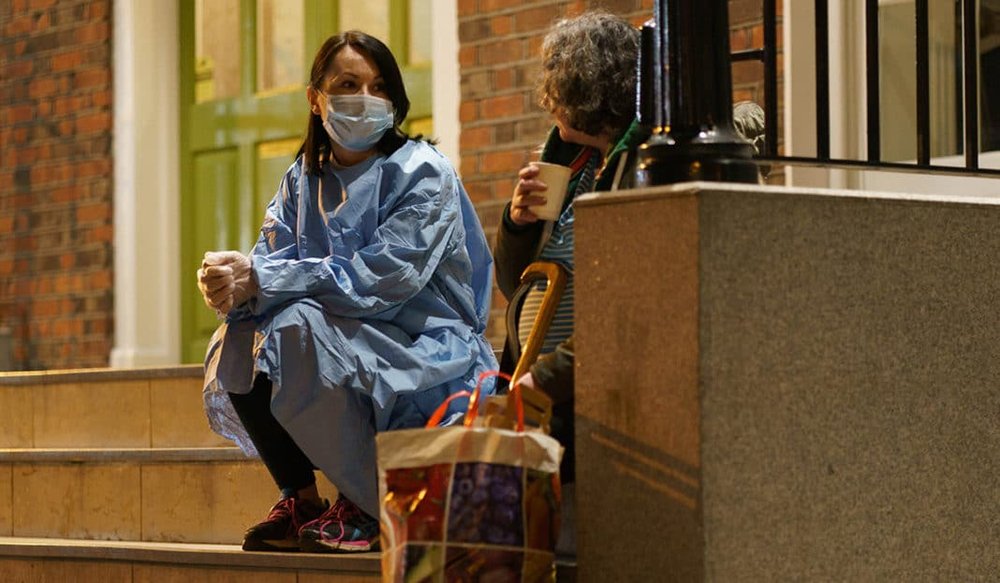 Fórsa official Seán McElhinney said the impressive performance owed much to the flexibility and adaptability of staff.
Dublin's homelessness and drug support workers have outperformed predicted best-case scenarios for Covid-19 mortality rates among the homeless and drug using populations, it has emerged.
A new report, released last week by the London School of Economics (LSE) and the Ana Liffey Drug Project, revealed that a pragmatic and well-coordinated response, alongside housing provision and the expansion of harm reduction services, saved lives and ensured the protection of this vulnerable group.
The paper Saving Lives in the time of Covid-19: Case study of harm reduction, homelessness and drug use in Dublin found that just 63 homeless people in the capital were diagnosed with Covid-19. And there was only one Covid-related death, a fraction of what had been predicted.
Fórsa official Seán McElhinney said the impressive performance owed much to the flexibility and adaptability of staff.
"Extending services to ensure improved access to methadone and naloxone, as well as the provision home delivery of prescription drugs played a significant part in protecting vulnerable people from contracting the coronavirus.
"Those working in the homeless and drugs services consistently go above and beyond the call of duty to protect service users. Section 39 workers were overworked and underpaid in comparison to their HSE counterparts before the crisis, and the pandemic has only served to exacerbate that inequality," he said.
Seán said changes in the delivery of harm reduction measures, with decisions that would normally take months or years effected in days and weeks, had saved lives.
"The sector's reaction to Covid-19 has further proven its value and government must now recognise its vital contribution by providing the necessary pay-restoration," he said.
The study reported that waiting times at one primary care service for homeless people, GMQ Medical, had been slashed from 12-14 weeks to a couple of days during the crisis. This followed the implementation of national contingency guidelines, which allowed for the expansion of services.
Seán said improvements like this should not recede now that the curve is flattening.
"Ireland has shown itself to be an innovative leader in this area. What we need now is this increased investment in the sector to be maintained in order to facilitate the continuation of these enhanced services in a manner that's sustainable for both staff and service users alike," he said.
One of the report's authors, John Collins, commended staff in the sector. "The report highlights how Dublin's success emerged from a variety of factors, most notably the bravery of frontline service providers as well as a pragmatic and well-coordinated government policy," he said.
CEO of the Ana Liffey Drug Project, Tony Duffin also gave his thanks to the determined effort of those involved during the first wave, noting it was their efforts that produced numbers lower than what had been anticipated.
"As highlighted by this paper, a harm reduction approach has been, and will continue to be, an important element of the public health response to Covid-19 for this cohort of society. It is crucial to help stop the spread of the virus and to reduce drug-related harm," he said.
Read the report HERE.
It's never been more important – or more easy – to get the protections and benefits of union membership. Join Fórsa HERE or contact us HERE.