Fórsa members' news bulletin
Services and Enterprises
Friday 17th April 2020
Wage subsidy scheme improved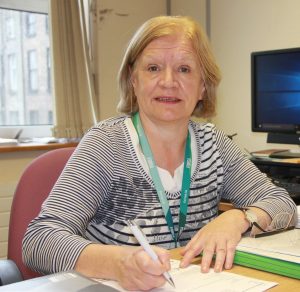 The head of Fórsa's Services and Enterprise Division, Angela Kirk, said the changes would benefit cabin crew.
Workers in over 40,000 companies registered for the Government's temporary wage subsidy scheme (TWSS) will benefit from an increased rate of 85% of earnings up to €24,400 – up from 70% - and a minimum of €350 on earnings between €24,400 and €31,000.
The revised scheme, which will take effect from 4th May, came on foot of lobbying by trade unions. It ends weeks of uncertainty for low-paid and middle-income earners.
Finance Minister Paschal Donohoe announced the revision of the scheme on Wednesday (15th April). Workers who remain on the payroll are eligible for the subsidy even if they are on reduced hours or temporarily furloughed.
The scheme, which is one of the State supports introduced to protect against large scale unemployment, had come under fire for encouraging part-time and low-paid workers to leave their jobs because they could get higher payments under the Covid-19 pandemic unemployment scheme.
The wage subsidy aims to maintain the relationship between workers and their employer to aid quicker normalisation once the Covid public health restrictions ease.
The latest reported figure of over 40,000 employers registered for the scheme covers more than 250,000 workers around the country.
The announcement also ensures that there would be no changes to workers earning between €31,000 and €38,000 a year. They will continue to receive a subsidy of up to 70%.
Fórsa members working in social protection have been at the forefront of ensuring a speedy response to the unprecedented surge in claims. Over 25,000 employers registered for the scheme have already received refunds.
The head of Fórsa's Services and Enterprise Division, Angela Kirk, said the changes would benefit cabin crew.
"Aer Lingus, Ryanair and City Jet are availing of the scheme and Fórsa is currently engaging with each of the airlines to examine the impacts of the revised scheme on cabin crew pay," she said.
Figures released this week by the Revenue Commissioners show that over 255,000 workers have already received at least one payment under the scheme, and that approximately 84% of employees had also received a top-up payment from their employer.
There is a hope that the revised subsidies improve uptake of the scheme and encourage more employers to register.
Further details on the revised subsidy scheme, and how it impacts workers on different pay scales, can be found HERE.