Fórsa members' news bulletin
Services & Enterprises
Wednesday 25th September 2019
New deputy general secretary ratified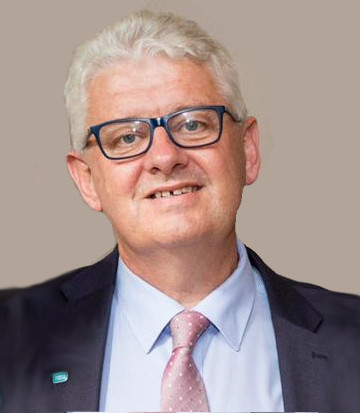 Deputy general secretary Matt Staunton.
Matt Staunton became Fórsa's new deputy general secretary when his appointment was ratified by the union's National Executive Committee (NEC) last month. The appointment followed a competition.
The post became vacant when Kevin Callinan became Fórsa's general secretary in July. Matt will now join fellow deputy general secretary Eoin Ronayne.
A former activist in the Revenue Commissioners, Matt has served as a trade union organiser, official and national secretary. He has experience in the health sector, the civil service, education, local authorities. He headed up the Services and Enterprises Division from 2010 to 2015.
As IMPACT and subsequently Fórsa's general manager, he updated and modernised all the union's buildings and spearheaded the creation of Fórsa including organising its inaugural biennial conference in Tralee in 2018.
Matt told the bulletin: "My immediate concern is to grow and strengthen Fórsa so that we can follow through on the amalgamation and deliver a union that looks after its members and their families from cradle to grave, and that all members are proud to be part of."