Fórsa members' news bulletin
Health & Welfare
Tuesday 21st January 2020
Job evaluation extended to Tusla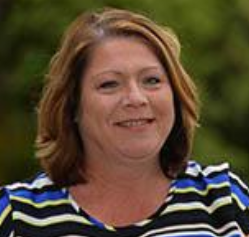 Fórsa official Chris Cully welcomed the development, saying it will bring a greater degree of fairness to the sector
Tusla staff will have access to a job evaluation scheme from the end of this month. The Fórsa-negotiated deal, which comes into effect on 31st January , makes job evaluation available to clerical and administrative grades III to VI.

Fórsa official Chris Cully welcomed the development, saying it will bring a greater degree of fairness to the sector. "It's only right that members are provided with the opportunity to get proper recognition for the degree of responsibility they have in their jobs," she said.

Staff will be advised of the scheme via the Tusla Newscast, with further details available on the Tusla hub.

The HSE's job evaluation scheme was reactivated in late 2016 on foot of a Fórsa campaign, which included a ballot for industrial action. It was extended to Tusla staff last year, coming into effect this month.

Job evaluation is an internationally-recognised method of independently and fairly assessing roles, and ensuring that they are graded to reflect the 'size' of the job – the skills, responsibilities, knowledge and educational attainment that a worker brings to their daily work.