Fórsa members' news bulletin
Local Authorities
Wednesday 26th February 2020
Pay talks await new administration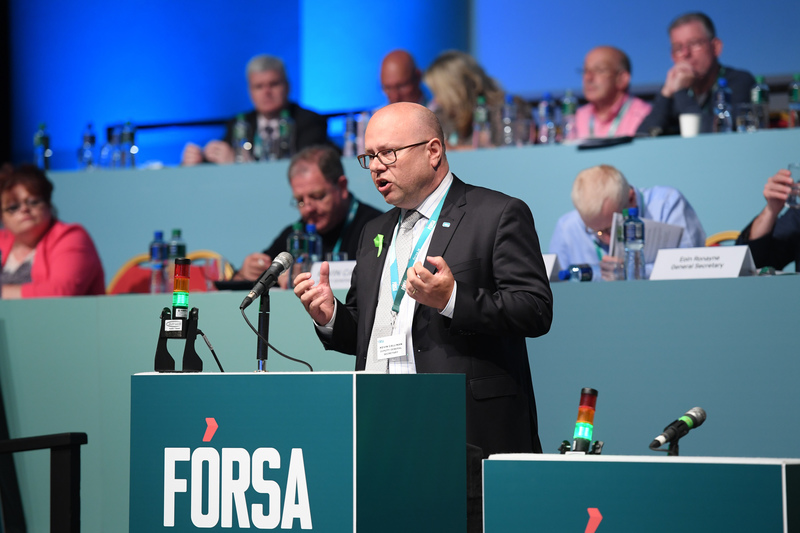 Fórsa general secretary Kevin Callinan has said the union will seek above-inflation pay rises in any new deal.
It's unlikely that further exploratory talks on a pay deal to succeed the Public Service Stability Agreement (PSSA) will take place before a new government is formed. Fórsa had been leading union efforts to negotiate a new accord prior to this month's general election.
The union has said it will seek above-inflation pay rises in any new deal to take account of the rising cost of living, recent economic and exchequer growth, and pay movements across the economy. The Central Statistics Office reports that average private sector earnings are rising by nearly 4% a year.
Fórsa has also said it wants the negotiation to address additional working time introduced for many public servants during the recession – a stance supported by branches at the union's Consultative Council earlier this month.
During the recent election, the union asked political parties to set out their policies on this, but none of the major parties made a specific commitment. This led Fórsa general secretary Kevin Callinan to warn the Consultative Council that branches and members faced a battle to win back hours lost under the Haddington Road agreement.
But he said the union would address the issue head-on.
In a survey of Fórsa members conducted in January, 94% said it was unacceptable that higher-paid public servants were having their pay fully restored to pre-crisis levels, while those on lower incomes were still working extra unpaid hours introduced during the recession.
The union's pre-election campaign established that the three biggest parties plus Labour and the Social Democrats are explicitly in favour of doing a new public service pay deal.