Fórsa members' news bulletin
Education
Friday 6th November 2020
Union to source face masks for school staff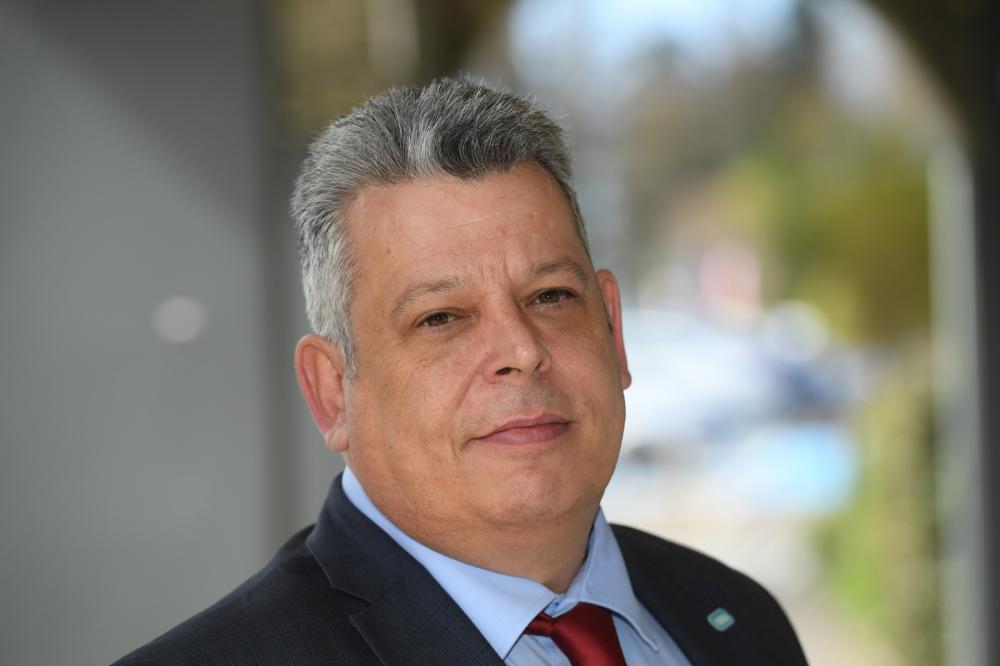 The union's head of education, Andy Pike, said a new awareness campaign, targeted at students and parents, was to be rolled out over the next few weeks.
Fórsa is planning to provide face masks directly to its members working in schools where local management has failed to provide them.
The union's head of education, Andy Pike, said it was not Fórsa's responsibility to provide SNAs secretaries and caretakers with PPE, but delays in a number of schools had forced the union's hand.
"Given the serious situation with provision of PPE, Fórsa is developing plans to provide these masks directly to members who cannot access them in their own school. We have to do all we can to ensure members can work as safely as possible," he said.
In a bulletin circulated to schools staff this week, Andy said the union was stepping up efforts to ensure every member who cannot maintain two metres of social distance has a basic medical face mask.
Last week, Fórsa and other unions representing school-based staff achieved significant, though insufficient, reassurances on measures to protect school students and staff in a recently-established forum involving representatives of the education department, the HSE, and its public health experts.
The union said that the HSE had agreed to review the use of face coverings for all age groups in primary schools, and to step up public health supports to schools, with a commitment that new regional public health teams would provide risk assessments within 24 hours if a school notified a case or suspected case of Covid-19.
The union's head of education, Andy Pike, said a new awareness campaign, targeted at students and parents, was to be rolled out over the next few weeks. And the HSE has also agreed to a union request for improved weekly data on the number of Covid-19 tests conducted in schools, tests carried out on school-age children in the community, and adult cases detected in schools.
"We remain unhappy with the level of information staff have on potential cases. While we recognise that there are genuine confidentiality issues, Fórsa insists that the provision of information to protect health should have equal importance. We will be continuing discussions with the HSE and the Department of Education and Skills," he said.
Andy said Fórsa and other unions would also continue to raise issues of social distancing and the need for adequate protection, including PPE, for high-risk staff.
He said the union had requested that lead worker safety representatives be consulted as part of the public health risk assessment.
"We are now meeting weekly with the HSE and education department. This is a step forward as we are now discussing these important issues directly with the public health experts and departmental officials. Some significant progress has been made over the last
week or so, but a number of understandable concerns voiced by SNAs, secretaries and caretakers, who returned to work this week, have yet to be adequately addressed," he said.
He said Fórsa is advising all members who think there is a suspected Covid case in their class, or close working environment, to seek advice from their GP who can arrange testing free of charge: "If you are worried that the HSE risk assessment has not considered the risk to you personally, then please speak to your GP who will assess the situation and can refer you for testing if this is indicated," he said.