Fórsa members' news bulletin
Civil Service
Thursday 2nd April 2020
Support helplines for Fórsa members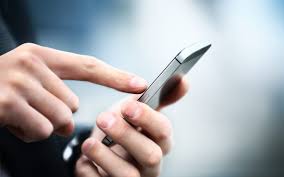 Fórsa's range of support helplines remain in place during the coronavirus crisis. They are open 24 hours a day, seven days a week at no additional cost to Fórsa members.
Confidential counselling helpline 1850-77-66-55
Legal help in bodily injury cases 1850-77-66-44
Legal advice helpline 1850-77-66-44
For advice or information on workplace issues contact the union HERE.
More information about these services here
Your Fórsa bulletin is produced by the Fórsa Communications Unit, with input from across the union. We welcome your comments and suggestions for stories to cover.

Civil service HR moves online


The civil service National Shared Services Office (NSSO) has temporarily suspended its HR and payroll helpdesks with immediate effect, on foot of An Taoiseach's 'stay at home' announcement last Friday.

Read more »

Fórsa says stay home unless told to work




Fórsa has amended its advice to members to say they should stay away from workplaces on public health grounds unless their employer has told them they need to attend work. Until now, the union has advised staff to go in unless told otherwise. The union says much of the dust has settled since the An Taoiseach's 'stay at home' announcement last Friday (27th March), and that most employers have now given clear direction to staff.

Covid-19: Advice to Fórsa members

Fórsa has updated its advice on coronavirus-related work issues for civil servants and staff in the wider public service. The advice covers attendance at work (including for pregnant workers and those with health vulnerabilities), salary protections for those self-isolating, temporary staff transfers, childcare and more. Read it HERE.

Unions call for stronger supports


Fórsa has supported calls by the Irish Congress of Trade Unions (ICTU) for the Government to implement stronger measures to avoid an economic depression as a result of the Covid-19 crisis.

Read more »