Fórsa members' news bulletin
Services & Enterprises
Tuesday 21st January 2020
CE Supervisors ballot again for industrial action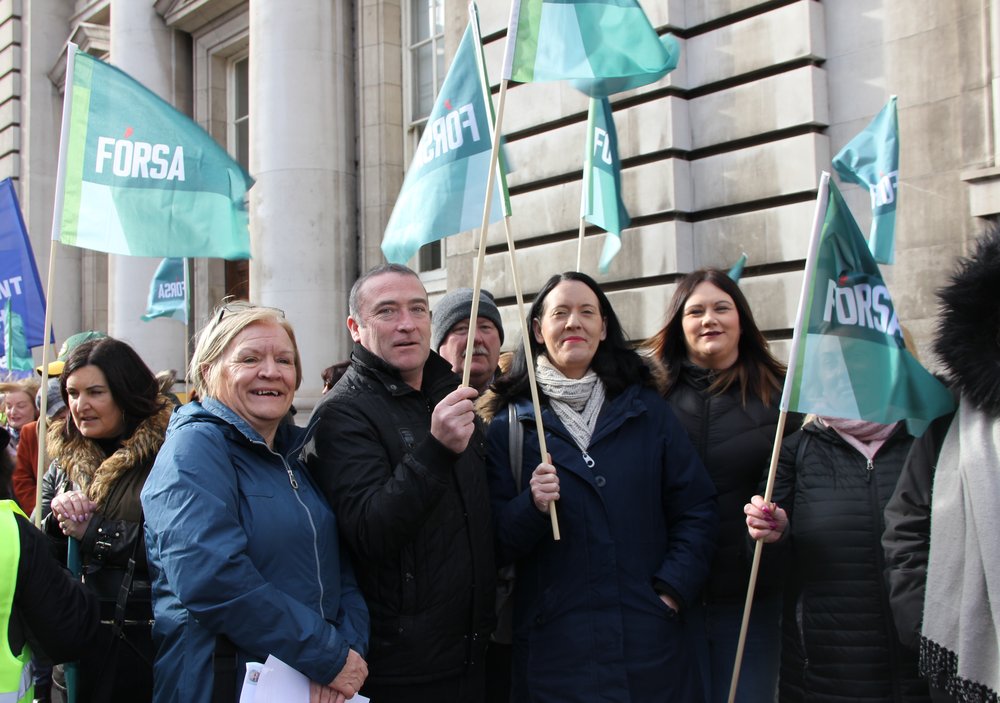 The lack of an occupational pension scheme, despite the 2008 Labour Court recommendation, led to a one day strike by CE supervisors in February 2019.
CE supervisors are balloting for industrial action on the long-standing dispute about the lack of an occupational pension scheme, despite a 2008 Labour Court recommendation.
The issue saw CE supervisors and assistant supervisors take strike action in February 2019.
A further planned five days of industrial action were suspended last May following an agreement with the Department of Employment Affairs and Social Protection (DEASP) to enter into a talks process aimed at resolving a long-running dispute.
Fórsa official Ian McDonnell explained: "In June 2019 Fórsa and SIPTU put forward detailed proposals to the Minister for Social Protection, Regina Doherty, based on a gratuity for past service. However, neither the minister nor officials from her department have reverted to the unions since a meeting held last September, despite several attempts.
"The Community Sector High Level Forum which was convened to examine these and other issues in the sector, hasn't met since 2017 and there appear to be no plans to reconvene it.
"We can only conclude that, despite the initial positive engagements between ourselves and the social protection minister last year, the Government has zero intention of making progress on this issue, leaving CE supervisors with no option other than to engage again in industrial action," he said.
The ballot for industrial action will conclude on Friday (24th January). The proposed action is expected to take the form of non-cooperation with payroll mechanisms, communications with the DEASP, government agency-related projects.
More than 280 supervisors have retired with no occupational pension since the 2008 Labour Court recommendation was published. Fórsa and SIPTU, the unions representing the CE supervisors, estimate that between 30 and 40 are currently retiring each year.

Related Articles