Fórsa members' news bulletin

Education
Wednesday 3rd April 2019
Union's education membership up 10%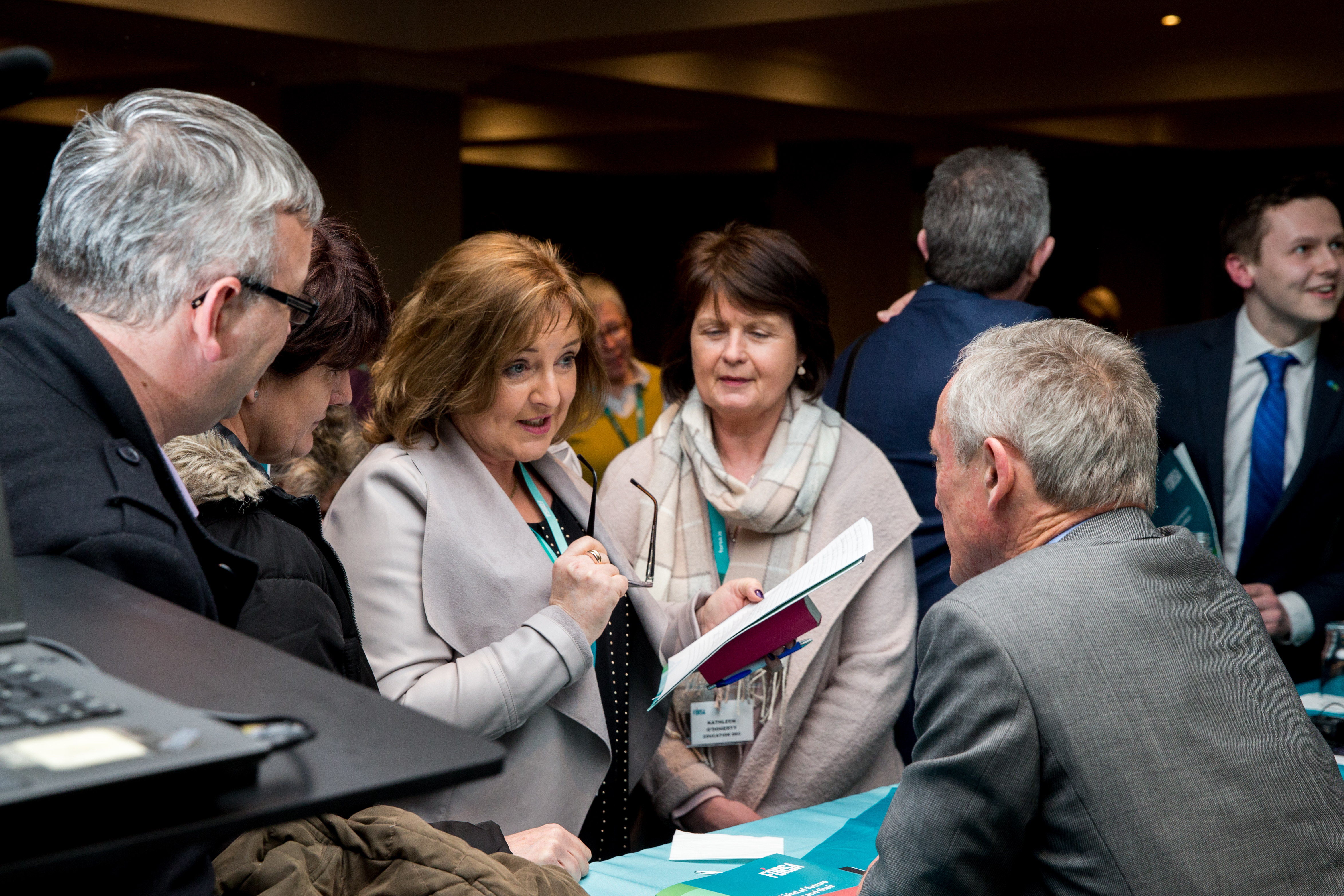 Delegates speaking with Minister Bruton at last year's Education seminar.
Fórsa's membership in the education sector has increased from 10,650 to 11,770 – a rise of over 10% - over the last two years. The data is included in the union's Education Division Report 2017-2019, which has been published in advance of its education conference later this month.

The report also highlights the range of policy interventions and industrial relations progress that the union has made in the sector over the last two years.

It pays tribute to Fórsa Senior General Secretary Designate Kevin Callinan who, in February, "relinquished responsibility for the Education Division after more than eight years during which his leadership established the division as the second largest in the former IMPACT structure and the third largest in Fórsa."

The report updates members of the division on a wide range of issues including pay, pensions, working conditions, equal opportunities and industrial relations in various parts of the sector.

It says Fórsa has maintained excellent working relationships with a range of other trade unions in the sector, including Siptu and the teaching unions. "The INTO has been particularly receptive to the concerns of Fórsa members working in schools, and has facilitated presentations to the INTO principals and other representative bodies on matters of concern to Fórsa members," it says.