Fórsa members' news bulletin
Education

Friday 2nd July 2021
PUP doesn't discourage work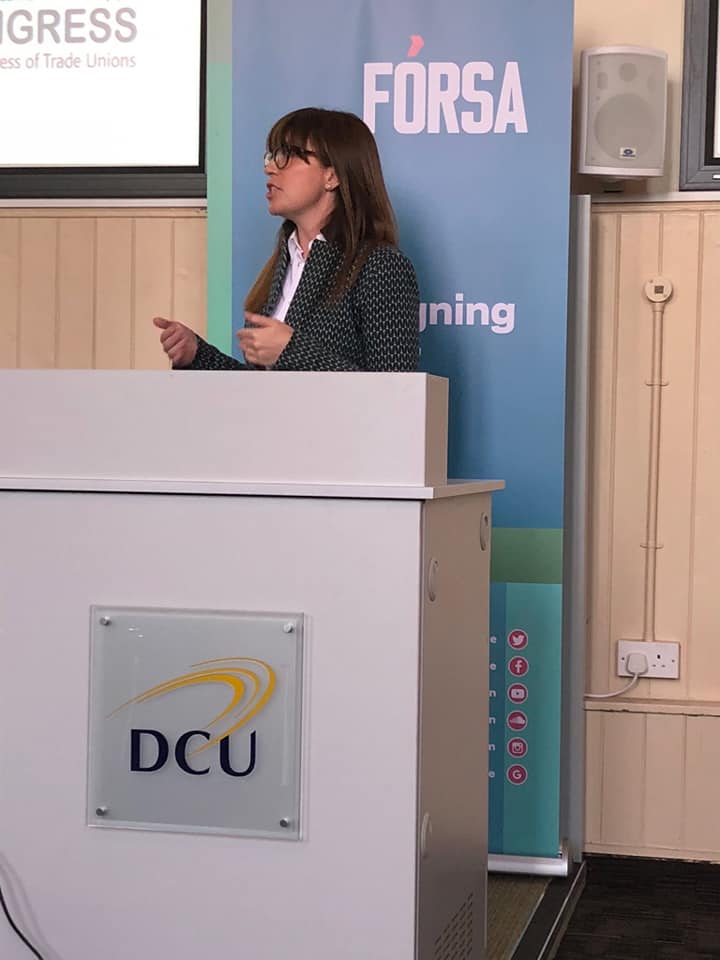 Dr Bambrick said over 130,000 workers willingly closed their claims during the partial reopening.
Some 95% of workers would be better off in work than on the pandemic unemployment payment (PUP), according to latest research by the Economic and Social Research Institute (ESRI).
It also estimates that pandemic-related income loss would have been "twice the rate recorded" if it wasn't for the pandemic support mechanisms proposed by unions and adopted by the Government.
While the research found that the availability of the PUP weakens financial incentives to work, it found there are still financial gains to be made from working.
The PUP was introduced to protect the incomes of those who lost their jobs due to the Covid-19 pandemic, and was set at a higher rate than existing unemployment supports.
As a result of the introduction of the PUP and the employment wage subsidy scheme (EWSS), the estimated average income loss was more than halved, to 3%. While the PUP does slightly weaken the financial incentive to work, it also supports incomes more strongly further up the income distribution due to its higher rate compared to pre-existing supports, according to the study.
The ESRI warns that students and workers in the 18-24 age category and students are set to lose a significant proportion of their income when the pandemic-related schemes are wound down.
Childless workers are also at risk of a large income shock when these schemes are withdrawn, as they can't access family income support schemes.
Meanwhile, the Irish Congress of Trade Unions' (ICTU) social policy officer Laura Bambrick has argued that the withdrawal of the PUP must be based on concrete evidence.
She also refuted the few amplified claims by employers that workers would prefer not to work due to the PUP, and evidenced it with the fact that unemployment was on par with countries without a similar income support scheme.
Dr Bambrick said over 130,000 workers willingly closed their claims during the partial reopening. Citing figures from the Department of Social Protection, she added that "Under 25s were largest cohort to close PUP in each of the four weeks in June since partial reopening of hospitality began."
ESRI echoed OECD recommendations that Covid income-support schemes should be wound down slowly, with job-search assistance and training opportunities for those in unviable subsidised jobs. It said better in-work supports could also improve financial incentives to work and continue to support the incomes of those most affected by the pandemic.
Generous short-time work schemes, such as those in operation in Germany and Switzerland, have shown to significantly protect employment during downturns, and could provide a suitable, flexible alternative to wage subsidies when the EWSS is fully withdrawn it says.
Minister Heather Humphreys recently announced that the deadline for closure of the payment for new applicants would be extended from 30th June to 7th July. ICTU says it wants the schemes to stay in place if there are any further delayed reopenings or future closures.
The PUP rates are set to be reduced to bring them more in line with pre-existing unemployment supports in September, and to be abolished entirely in February 2022.
Read the ESRI report HERE.
It's never been more important – or more easy – to get the protections and benefits of union membership. Join Fórsa HERE or contact us HERE.