Fórsa members' news bulletin
Services & Enterprises
Thursday 1st November 2018
Aer Lingus agrees return of IDRB
Profit share discussions break down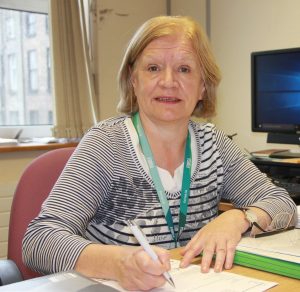 Fórsa head of division Angela Kirk.
Aer Lingus management has agreed to re-establish the airline's Internal Disputes Resolution Board (IDRB).
The ICTU group of unions met airline management in early October, and expressed strong objection to the company's unilateral decision earlier this year to abolish the IDRB.
Fórsa head of division Angela Kirk said: "The group of unions informed the company that it would continue to refer cases to the IDRB and expected them to be dealt with under the existing agreed IDRB procedures." Angela said the airline's chief operations officer accepted the union position.
Profit share discussions break down
Discussions at the Workplace Relations Commission (WRC) on a profit-sharing scheme at Aer Lingus broke down in mid-October.
The talks followed last year's Labour Court recommendation that unions and management should engage in 'without prejudice' discussions on the potential for introducing profit-sharing arrangements. While discussions during the summer ended without agreement, talks had continued and the parties returned to the WRC.
Angela said the individual unions involved in the discussions are now considering their positions on the matter.