Fórsa members' news bulletin

Local Government & Municipal Employees
Thursday 1st November 2018
Wexford branch balloting for industrial action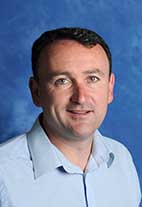 In a letter to members Fórsa official Shay Clinton said: "Given management's intended departure from the normal arrangements, which could affect other grades in the future, the branch has decided that members should be balloted on a motion for industrial action."
Members of Fórsa's Wexford branch are balloting for industrial action in a dispute over arrangements for filling posts.
The issue arose after management declared its intention to fill a specialist position of senior credit controller (Grade VII) without reference to existing generic panels agreed between the union and the council.
The union had previously contacted management at Wexford County Council expressing serious concerns over the deviation from the agreement regarding the filling of posts.
The union commenced the ballot as management proceeded to advertise the post. The ballot includes all local authority members in the Wexford branch except for library members.
In a letter to members Fórsa official Shay Clinton said: "Given management's intended departure from the normal arrangements, which could affect other grades in the future, the branch has decided that members should be balloted on a motion for industrial action."