Fórsa members' news bulletin
Health and Welfare
Friday 21st May 2021
HSE payroll to proceed this week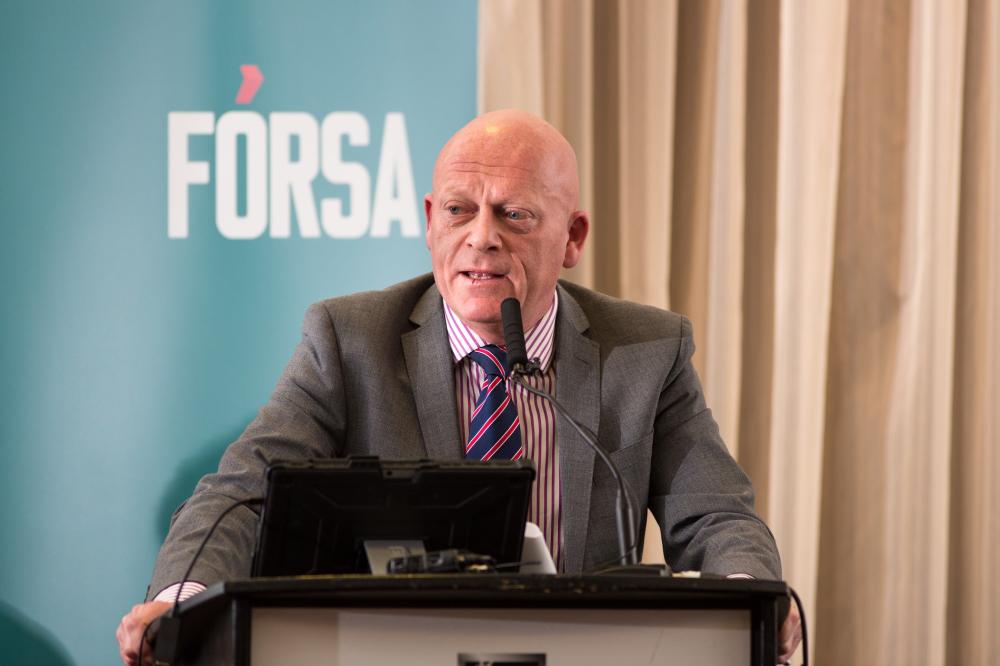 The union's head of health, Éamonn Donnelly, said staff had risen to the task of containing any disruption to services.
The HSE has confirmed to that its staff will be paid this week following concerns over the effects of last week's cyber-attack on the HSE and health department payroll systems. In an update issued to staff on Wednesday (19th May), the agency said this week's payments will be based on returns submitted last week, before the attack on its IT system.
The HSE anticipates that further issues may arise next week, and said it's also focussed on next week's payroll. In the meantime it says it will continue to work on contingency measures if they become necessary.
Fórsa officials met HSE management on Wednesday to discuss the issue and another update will take place early next week regarding staff due to be paid next week.
Fórsa official Chris Cully said payroll staff had worked through the weekend and nights to get to this point. "They've made sure that those due to be paid this week will actually get paid, and have done so under particularly challenging circumstances," she said.
HSE staff have also been advised that queries about their pay for 20th May should be directed to local HR or payroll staff.
In a memo to staff issued on Tuesday, HSE management said some variations between what staff are due to be paid and what they actually receive could occur, and that it would rectify any discrepancies in the coming weeks.
Professional
Fórsa has praised the response of its 30,000 health and social care sector members following last week's cyber-attacks. The union said the criminal attacks were a full-fronted assault on a health system already dealing with the public health challenge of Covid-19.
The union's head of health, Éamonn Donnelly, said staff had risen to the task of containing any disruption to services. "Health staff have had the most challenging year imaginable, and Fórsa has continued to express the union's pride in our members' response to the pandemic.
"Last week's cyber-attacks were designed to inflict maximum damage to the day-to-day running of our health system, and I'm proud to say our members responded with great skill and professionalism, switching to paper-based systems and putting all their available skills and energy to minimising the level of disruption. They have, yet again, proved themselves to be an exceptional team of people."
Chris Cully said the response was typical of Fórsa members in the health system. "They are at the very heart of our health and welfare services, keeping the show on the road, with a strong focus on making sure patients and all service users are taken care of.
"These attacks have made life difficult health workers in a very difficult year, but they're getting on with the task in hand, drawing on their considerable skills and knowledge to keep services going. They are exceptional, and we're proud of them," she said.
See also: Staff update: HSE IT Cyber Attack
It's never been more important – or more easy – to get the protections and benefits of union membership. Join Fórsa HERE or contact the union HERE.