Fórsa members' news bulletin
Health & Welfare
Wednesday 20th March 2019
Thousands march again for housing action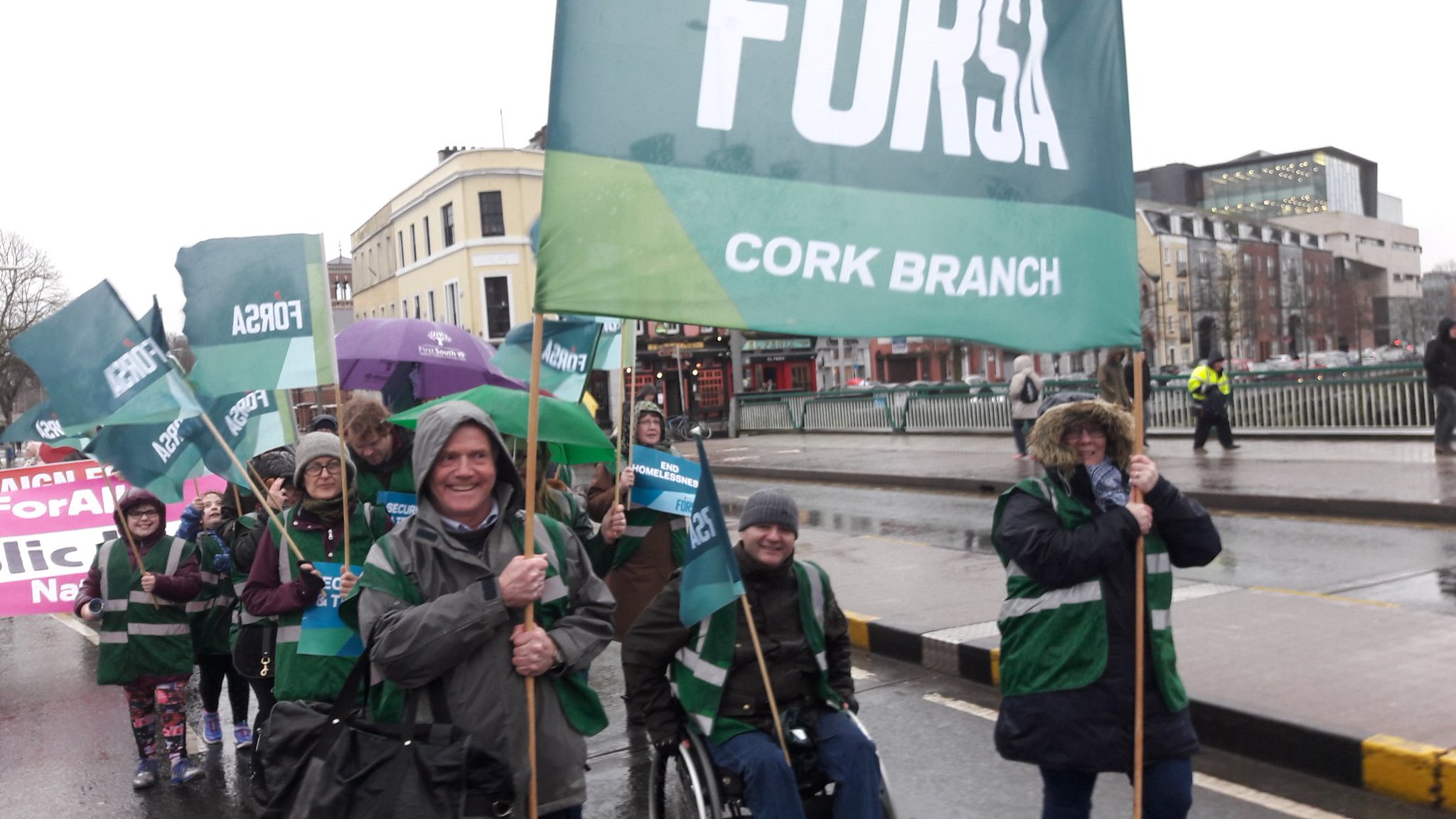 Members of Fórsa's Cork branch taking part in the protest of the housing and homelessness crisis.
Further 'Raise the Roof' rallies were held in Dublin and Cork earlier this month after the initial event last October saw thousands gather outside Leinster House in protest of the housing and homelessness crisis.

The movement, supported by the National Homeless and Housing Coalition and its affiliates – including Fórsa – is calling for a large-scale affordable public house-building programme, legislation to end 'evictions to nowhere,' and measures to achieve rent certainty.

These demands are in line with the Irish Congress of Trade Union's (ICTU) Charter for Housing Rights.

The Dublin rally took place on Saturday 9th March, where thousands showed up and brought traffic to a standstill on O'Connell Bridge.

Two days later a rally in Cork coincided with a motion being initiated at Cork City Council by Lord Mayor Cllr Mick Finn. It demanded urgent action to address housing problems nationally and locally.

Despite the weather, Fórsa's contingent was strong in Cork with activists and staff out in full support.