Fórsa members' news bulletin

Local Government & Municipal Employees
Thursday 6th September 2018
Fórsa to represent Ryanair cabin crew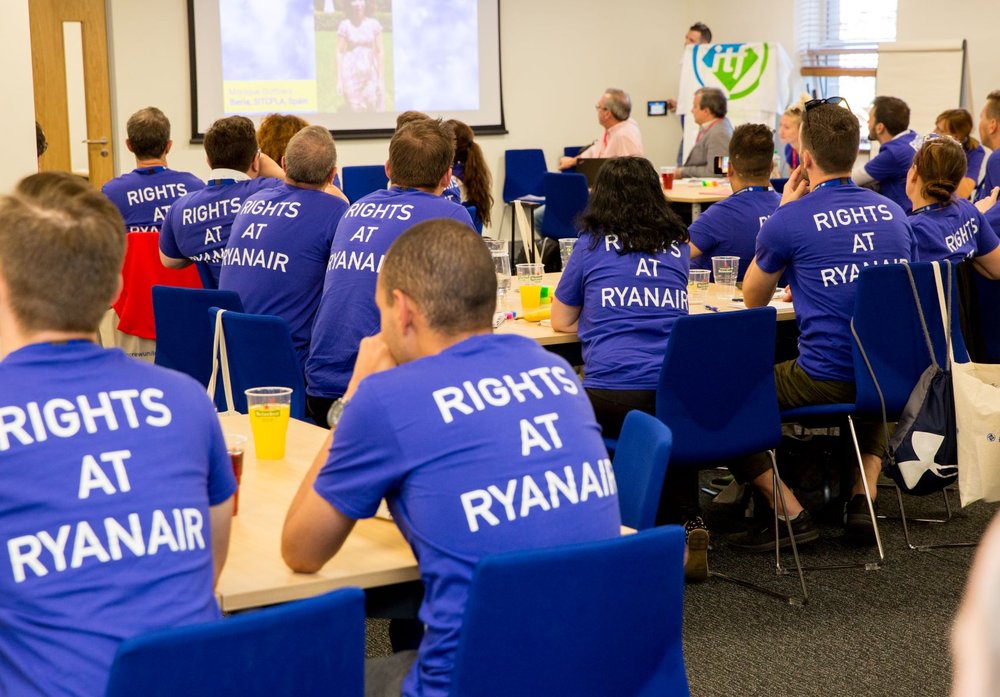 Ryanair workers from across Europe convened at the offices of Fórsa for the first ever Ryanair Crew summit in July.
Fórsa has signed an agreement with Ryanair making the union the sole negotiating union for directly employed Ryanair cabin crew in Ireland.
The agreement was signed at the end of August by Fórsa officials, cabin crew representatives and Ryanair management.
Fórsa assistant general secretary Ashley Connolly said the agreement marked a new, and very significant, milestone in the development of collective bargaining at the airline.
Ashley said: "This is a very positive development and we're proud to be in a position now to represent Ryanair cabin crew. We've been working with our cabin crew members towards securing this agreement.
"Together we look forward to growing our membership and securing improvements in terms and conditions as the negotiating union for Ryanair cabin crew," she said.
Ashley confirmed the union will also seek engagement with cabin crew agencies contracted to the airline.
Speaking to Newstalk FM last week, Ashley said the union wouldn't be intimidated by Ryanair's approach to industrial relations: "I think that Fórsa has proven itself over the years to be equally as tough when required and when needed. It is important that, for the first time in Ryanair, cabin crew members have a voice. They will be to the forefront of any discussions I have and they will be present at every meeting that I carry out with the company," she said.