Fórsa members' news bulletin
Local Authorities

Friday 16th July 2021
Muted reception for new jobs strategy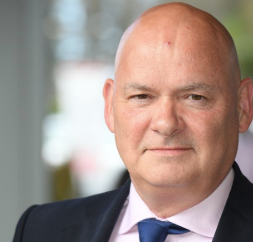 Fórsa's Derek Mullen said the union would examine the 80-plus actions contained in the plan.
Fórsa and other unions have given a guarded reception to the Government's new 'Pathways to Work' strategy, which was unveiled this week. Fórsa national secretary Derek Mullen said it "looked a lot like" the old and much-criticised 'JobBridge' scheme, while ICTU said "the devil will be in the detail."
Under the new scheme, 10,000 placements, paid at €306 a week, will be made available to unemployed people. There will also be one-off grants of €1,000 for short-term accredited training courses, and subsidies of up to €10,000 for employers who hire people under 30.
The plan also includes a pledge that unemployment payments will eventually be linked to a person's previous earnings for a period after they lose their job. Unions have long-sought this arrangement, which has been adopted by a number of European countries. But under 'Pathways to Work' it won't happen until 2023 at the earliest.
The programme aims to exceed pre-pandemic employment levels, cut youth unemployment from 44% to 12.5% per cent by 2023, and have 2.5 million people in the workforce by 2024.
The scheme will be open to people who have been on jobseekers' payments or the pandemic unemployment payment (PUP) for more than six months.
Fórsa's Derek Mullen said the union would examine the 80-plus actions contained in the plan.
"There's obviously a need for strong State action to get young people and others into rewarding and secure jobs, with wages that can support a decent standard of living. But, on the face of it, much of this package looks a lot like JobBridge, which invited abuse from unscrupulous employers and fell far short in terms of helping the unemployed," he said.
Irish Congress of Trade Unions general secretary Patricia King said it was up to the Government to give workers access to the services and skills they need to find new and decent jobs.
"Previous job-support measures, such as JobBridge, did next to nothing to improve opportunities for job-seekers and, in effect, offered employers the unpaid labour of these workers," she said.
But Congress welcomed the commitment to introduce a pay-related payment for unemployed workers.
Its social policy officer Laura Bambrick said: "The PUP had to be created overnight because our flat-rate benefits don't provide adequate income protection for working people. Congress welcomes the decision to make the temporary move to a payment that is more closely aligned to workers' past earnings a permanent feature."
Fórsa is currently engaging with Department of Social Protection on the issue of resources for work activation measures, including the work experience placement programme.