Fórsa members' news bulletin

Services and Enterprises
Thursday 16th May 2019
Pay, Brexit and climate concern delegates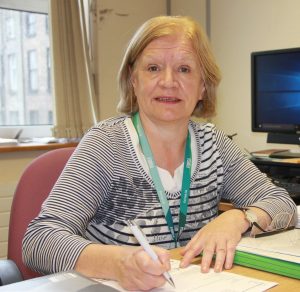 Head of Division Angela Kirk said: "We anticipate that members of our division will be among the most affected by Brexit, and we're keen to develop our engagement with Government to ensure job security and service continuity."
Fórsa's Services and Enterprises Division will meet for its biennial divisional conference in Sligo next Thursday (23rd May). Head of Division Angela Kirk says motions to conference reflect the wider Fórsa concerns about pay, organisation and unresolved questions around Brexit.

"One of the key items that we'll be discussing is the current public service agreement, which governs pay for staff in non-commercial semi-states. Like everyone else we are keen to ensure that opportunities open to any group must be available to all. Recent developments, including confirmation that the PSSA is capable of dealing with grade claims, are of keen interest to many members working in state agencies," she said.

Angela said the conference will also discuss the continuing challenge for restoring pay and conditions in the community pillar of the division. "Many members in this sector remain subject to pay cuts, reduced working time and similar measures imposed during the economic crisis. Pay restoration for them remains high on the agenda, and we're encouraged by progress made by our colleagues in health sector 'section 39' agencies, but there's still a lot of work to do," she said.

A motion by the Divisional Executive addresses concerns about the effects of Brexit on Fórsa members in north-south bodies, as well as in the private sector.

Angela said: "We anticipate that members of our division will be among the most affected by Brexit, and we're keen to develop our engagement with Government to ensure job security and service continuity."

The union's Science and Arts Attendants branch are among those raising concerns about climate and the environment this year, as its motion to conference calls for a "minimum use" policy in relation to plastics.

Elsewhere, the Cabin Crew branch is calling upon the Divisional Executive to conduct research into the potential impact of outsourcing and the rise of the 'gig economy' in aviation. The branch will also propose that Fórsa mounts a campaign to actively recruit cabin crew across all airlines, "to ensure that Fórsa is the only union which represents cabin crew in Ireland."

Angela said the conference will convene next week after what turned out to be a critical year for the division.

Aviation issues cast a long shadow over much of the division's activities and attracted a great deal of attention. Aside from the pilot strike and cabin crew recognition agreements secured with Ryanair, the union was also making sure its newly expanded membership was settling in after the amalgamation that created Fórsa.

With around 7,000 members, the division is diverse, representing workers in commercial and non-commercial semi-state organisations, as well as private companies and community and local enterprises.