Fórsa members' news bulletin
Health and Welfare
Friday 1st May 2020
Updating your contact details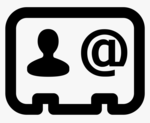 By keeping your contact details up to date we can ensure these regular bulletins deliver news of the most important developments directly to you.
Your home or personal email address helps to ensure direct, safe and more effective communications with you than a workplace email address.
If you've changed employment recently or prefer to receive information directly to your personal account, you can update your contact details HERE.
More information available here
Your Fórsa bulletin is produced by the Fórsa Communications Unit, with input from across the union. We welcome your comments and suggestions for stories to cover.

Childcare problem not resolved


The HSE has this week confirmed that it is essentially following Department of Public Expenditure and Reform (DPER) guidance on childcare supports for essential workers.

Read more »

Remote working means longer days


People working from home during the coronavirus crisis are working longer hours than they normally do, according to a new survey. The study by IrishJobs.ie found that 44% of those working remotely are working more hours.

Read more »

Celebrate the workers on May Day


Today, Friday 1st May, is May Day, a global celebration of working people supported and promoted by the international trade union movement. The first Monday in May is a public holiday in honour of Irish working people and was established in 1994, but the roots of May Day run much deeper.

Read more »
If you want to contact the union, click here.