Fórsa members' news bulletin
Services & Enterprises
Thursday 18th January 2018
Ryanair recognition talks underway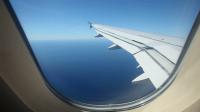 Fórsa official Ashley Connolly said union recognition in Ryanair was an historic achievement that would resonate beyond the company
Representatives of Ryanair pilots, and Fórsa officials, have had a number of meetings with airline management after the company gave written confirmation that it now recognised the union as the representative of its pilots for collective bargaining purposes.
The meetings are aimed at agreeing a comprehensive recognition agreement that will establish collective bargaining procedures in the airline. The pilots are members of the Irish Airline Pilots' Association (IALPA), a branch of Fórsa.
The union has said it expects management to reach agreement on recognition procedures quickly so that the parties can move on to negotiate substantial issues around pilots' pay, working conditions and contractual arrangements.
Separately, company management has urged its Dublin-based pilots to accept a pay proposal that pre-dates its decision to recognise the union. IALPA has convened meetings with its members in Ryanair. Fórsa has told management it will ballot on a no-strings pay package as an interim measure, pending engagement on pay following completion of a recognition agreement.
Fórsa head of division Angela Kirk called on the company to accept that collective bargaining meant dealing with pay issues through the union. "If Fórsa is recognised by the company for collective bargaining, which it now is, pay must be negotiated with the union and it's our responsibility to ballot members on any outcome," she said.
In the run-up to Christmas, Fórsa official Ashley Connolly said union recognition in Ryanair was an historic achievement that would resonate beyond the company.
"We think it will assist thousands of workers elsewhere, who want independent workplace representation but whose anti-union employers had been encouraged and emboldened by Ryanair's previous antipathy towards unions. This breakthrough, which was made possible by the principled resolve of IALPA and Ryanair pilots, should be an encouragement to workers across the economy," she said.