Fórsa members' news bulletin
Civil Service
Friday 17th September 2021
Gradual return to workplaces expected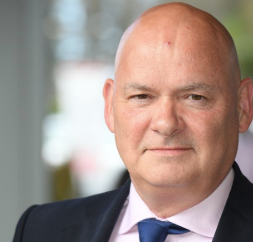 The union's head of civil service Derek Mullen, said the discussions with management so far been positive, and a phased approach has been adopted.
Fórsa is engaging with civil service employers on a wide range of measures ahead of the phased return to workplaces, which is due to commence from next Monday (20th September). The union's head of civil service Derek Mullen, said the discussions with management so far been positive, and a phased approach has been adopted.
"Overall a reasonably sensible and incremental approach is being taken in the various plans we have seen to date, including those in Enterprise Trade and Employment and the CSO," he said.
Newly-issued central guidance on the phased return underlines the requirement for employers to consult with staff and worker safety representatives in advance of the September 20th commencement of the return to workplaces, and emphasises the need for employers to take account of a revised Work Safely Protocol and related health and safety checklists.
Derek said union officials were working to ensure that the revised return to work protocol is to the fore of discussion, and that appropriate consultation is taking place with Covid representatives on all aspects of the plan and necessary updated risk assessments.
Derek explained that Revenue has written to all staff outlining their approach to returning to offices. "Where people return to the office we will ensure that all the necessary safeguards and supports are in place. As part of those safeguards, we will be limiting the occupancy of buildings and working closely with local safety personnel to ensure our buildings are as safe as possible," he said.
Discussions are also underway in social protection, where most staff have been attending workplaces throughout the pandemic.
"The department has indicated that it is not their intention to bring all remote working staff back at this point. But resuming normal levels of service will likely see more staff returning to as Intreo offices and other locations. Issues like physical distancing, office cleaning and air quality are all factored into the discussions," Derek said.
The union is also awaiting a long overdue statutory instrument, which would require face masks to be worn in public offices.
The official 'return-to-workplace' guidance strongly advises the use of staggered arrangements like "non-fulltime attendance and flexible working hours," and reminds employers that workplace attendance is only advised for "specific business requirements."
"We're pressing for a consistent approach across the civil service in line with these plans that will see staff returning to offices for a day initially, then two days in October or November, with reviews built in," Derek explained.
Fórsa has repeatedly said that workplace safety and continued efforts to contain the virus must be the number one priority during and after the phased return. The union has pointed out that the safety protocol obliges all employers to liaise with worker representative and safety representatives on issues relating to pandemic health and safety protections.
From then the requirement to work from home will be removed, allowing a return to physical attendance in workplaces "on a phased and cautious basis appropriate to each sector."
"Overall we are pressing departments to ensure continued remote working for as many as possible as the blended framework discussions kick off. We have made it clear that the date of the 20th September is only a commencement date, and it doesn't mean that all staff have to back at that point," explained Derek.
Read the official guidance HERE.
Read about the revised workplace safety protocol HERE.
Read the Health and Safety Authority (HSA) checklists HERE.
It's never been more important – or easier – to get the protections and benefits of union membership. Join Fórsa HERE or contact us HERE.