Fórsa members' news bulletin

Local Government & Municipal Employees
Thursday 6th September 2018
Fórsa Insights special performance
Limited places available for exclusive performance of 'Love In The Wild' by Lisa Walsh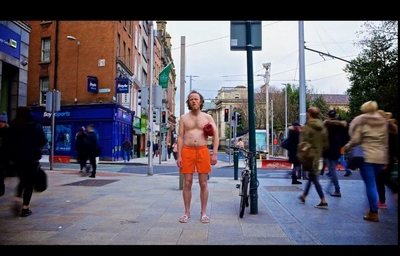 'Love In The Wild' is performed by award-winning actor Anto Seery.
The Fórsa Insights series is proud to present a special performance of Lisa Walsh's groundbreaking play Love In The Wild, following its successful run in Dublin theatres last Spring. This exclusive performance by Anto Seery will take place at the union's headquarters in Dublin on Thursday 13th September at 6pm.
Love In The Wild is a new play written by Lisa Walsh, and made its premiere at the Axis theatre in Ballymun earlier this year. Lisa is a member of Fórsa and is a social worker with Tusla. She is currently working in child protection having previously worked as a medical social worker and an addiction worker.
Fórsa Insights is a specially curated series of talks and cultural events open to Fórsa members, ICTU affiliates and NGOs. The aim is to explore a wide range of issues including human rights, climate change, migration, homelessness and the experience of campaigning for workers rights across the globe.
"The play is a one-man show about a man called Ger Duffy. He's from Ballymun on Dublin's north side. He's on a methadone programme and he's journeying through addiction and through big changes in his life. He has a strong connection to wildlife and nature, which helps explain how he sees the world, a way that's quite different to how most people see it. The play is about love, it's about judgment but hopefully it's also about redemption. He's not the stereotype of an addict, there are many layers to Ger and many layers to his story." - playwright Lisa Walsh.
This exclusive performance of Lisa Walsh's critically acclaimed play is free to Fórsa members. To book your seat, send an email to Fórsa Insights.
Visit loveinthewild.ie
Watch the Love In The Wild trailer here: