Fórsa members' news bulletin
Education
Tuesday 19th February 2019
School secretary membership surge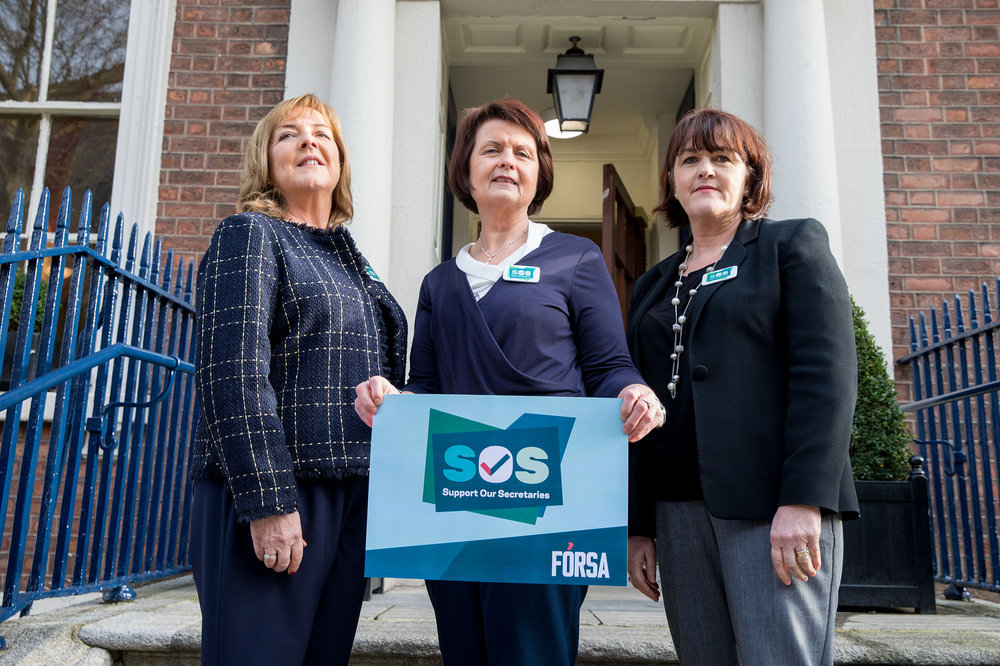 School secretaries Maria Dunne, Kathleen O'Doherty and Marion Jackson addressed the launch event.
Fórsa's School Secretaries branch has seen a 10% surge in its membership since the January launch of the union's Support Our Secretaries campaign. And an online petition has secured over 6,500 signatures as the campaign continues to attract coverage in national and regional media.
Last week the Irish Independent published an extensive interview with school secretary Maeve Hurrell. "You can't put somebody at front-of-house for 28 years, then tell them they didn't make the grade," it read.
Meanwhile, the campaign was raised at the Oireachtas education committee last week as part of discussions on its 2019 work programme, which includes the status of non-teaching staff in schools following lobbying representations from Fórsa.
Fórsa lead organiser Joe O'Connor explained: "Education minister Joe McHugh attended the committee meeting, and was directly challenged by Green Party deputy leader Catherine Martin to resolve this matter.
"The committee has decided to write to all relevant stakeholders, including Fórsa, requesting written submissions on the issue. A committee hearing will then be scheduled prior to Easter to consider these submissions," he said.
Joe said the recent surge in school secretary membership was very encouraging for the branch. "A crucial objective of this campaign is to boost our school secretary membership, which strengthens our hand in any future negotiations.
The response to our online petition, membership packs and the huge amount of traffic on the Fórsa website and social media platforms reflects the widespread interest and support for school secretaries nationwide," he said.
Download the school secretary newsletter HERE.