Fórsa members' news bulletin
Services & Enterprises
Wednesday 20th March 2019
Partnership workers push for restoration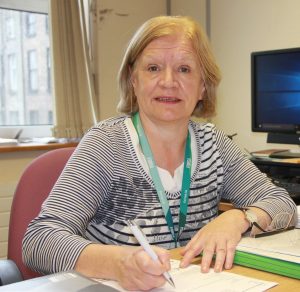 Head of Fórsa's Services and Enterprises Division, Angela Kirk.
Fórsa members in Wicklow County and South Dublin County partnerships have backed industrial action in a dispute over income restoration. Like workers in voluntary sector 'section 39' organisations – which are publicly-funded but not directly managed by the State - they were subject to crisis measures, which cut incomes during the economic crisis.

The head of Fórsa's Services and Enterprises Division, Angela Kirk said: "Staff in both partnerships had their incremental progression frozen and were subject to changes in their working hours." The union represents 24 workers across both partnerships.

Angela said staff in both partnerships had voted unanimously in favour of industrial action last month. "In the case of South Dublin County Partnership, the ballot result persuaded management to agree to engage with the union at the Workplace Relations Commission and we're due to attend the WRC on 24th April.
"The union has written to management at the County Wicklow Partnership to say we intend to take industrial action if no there is no progress on the issue. We are awaiting a response," she said.
Fórsa official Brendan O'Hanlon added that County Wicklow Partnership had recently announced a 2% pay increase, backdated to January 2019. Brendan said the union has advised management that while the offer was welcome, it falls far short of addressing the disputed matters.