Fórsa members' news bulletin
Local Authorities
Friday 3rd March 2023
Fórsa critical of domestic violence leave pay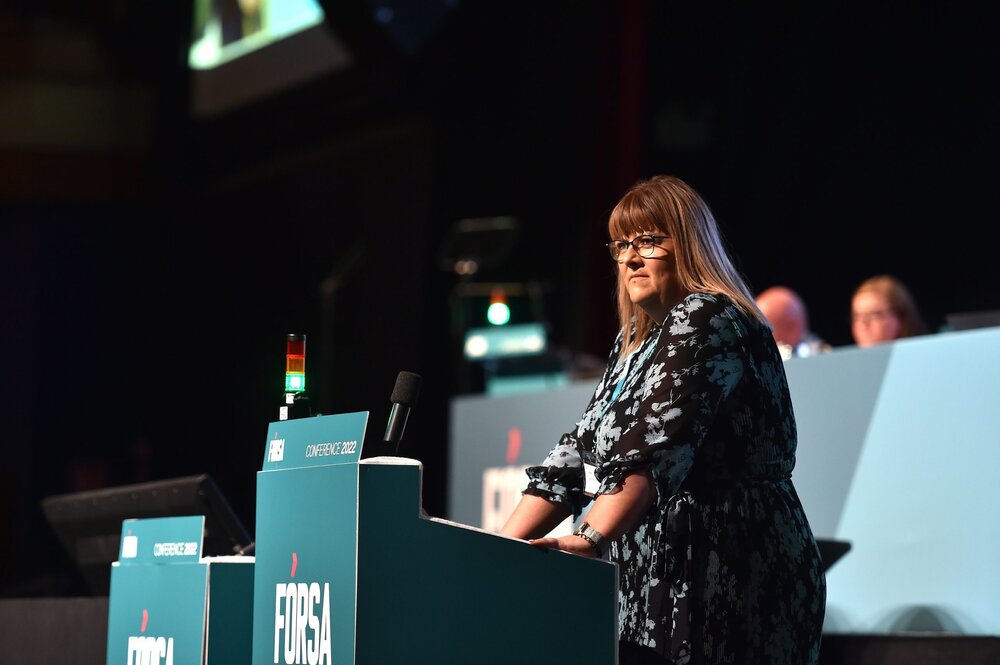 Ashley said that the trade union movement will be working to collectively bargain to ensure full pay for all workers who must avail of this leave.
Fórsa has criticised the Minister for Children, Equality, Disability, Integration and Youth, Roderic O'Gorman TD, for failing to legislate to ensure that domestic and sexually based violence leave is paid at the full rate of pay.
The comments came following the report and final stage of the Work Life Balance Bill in the Seanad on Wednesday (1st March).
Fórsa has long campaigned for domestic violence leave to be set at ten days at full pay, as advocated by Women's Aid. It was anticipated that Government would amend the legislation in the Seanad to ensure full pay would be explicit, but the minister stopped short of giving an absolute guarantee.
Last month Fórsa wrote to Minister O'Gorman, lobbying for this leave to be paid at the full rate.
Fórsa's head of equality Ashley Connolly said that unless domestic violence leave is introduced at a full rate of pay, it will fail those who need it most.
"The purpose of paid domestic violence leave is to ensure financial stability, and any reduction in pay for those who require it is wholly unacceptable. While we welcome the introduction of ten days leave for domestic abuse victims and survivors, as has always been our position, disappointingly the minister is insisting on a process for determining the rate to be set by ministerial regulation at a future date," she said.
Research has demonstrated that economic abuse, and financial control by abusers is one of the reasons people struggle to escape domestic abuse. Those experiencing abuse may not have financial independence or full control of their own finances.
Ashley explained that if a person's income is monitored or appropriated by their abuser or both, a change in their normal salary may alert the abuser, putting the victim at risk.
"There is no doubt that the introduction of this leave is a lifesaving measure, but the reality is that if a victim of domestic abuse has think twice about taking the leave for fear of losing pay or alerting their abuser, they won't avail of it," she said.
Fórsa's Róisin McKane stressed the importance of getting this legislation right.
"We in Fórsa want this leave to work. We want to see those who need this leave avail of it - it is far too important to get wrong. This legislation should not impose barriers for those navigating a pathway out of domestic abuse," she said.
Minister O'Gorman came under fire by Senators during the debate for failing to include pay safeguards. When pressed, the Minister that he has "no intention of bringing forward a rate that would in any way undermine that goal" of effective leave provisions.
Ashley said that the trade union movement will be working to collectively bargain to ensure full pay for all workers who must avail of this leave.
"People in domestic violence situations deserve to have the security that their full pay will be protected if forced to take leave, and we will work collectively to deliver this," she said.
There's never been a better time to join a union, and it's never been easier. Join Fórsa today.