Fórsa members' news bulletin
Local Authorities
Friday 3rd March 2023
Gender pay gap sits at almost 13%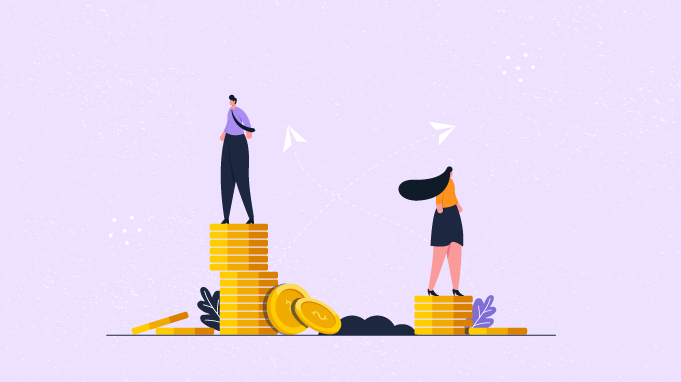 Fórsa has been calling for effective legislation on gender pay gap reporting since 2018.
An analysis conducted by PwC Ireland of up to 500 companies based in Ireland has found a mean gender pay gap of almost 13%.
The sectors with the widest pay gaps were finance, banking, insurance, legal, and construction, while the lowest gaps were recorded in retail, health, and charity organisations.
The report was published following the introduction of new laws requiring companies with over 250 employees to disclose their gender pay gap by December.
PwC's analysis found that the insurance sector had the highest mean hourly pay gap at 21.1%, which is almost twice the national average. On the other hand, the charity sector had the lowest mean hourly pay gap at approximately 1.7%.
The report also disclosed that 87% of the companies reported a gender pay gap in favour of males.
Companies were required to file fresh reports in December 2022 based on their situation in June of that year. Moreover, smaller employers with fewer than 150 employees will also be required to report from this year.
The publication of these figures underscores the ongoing issue of gender pay gaps in Ireland, which has been a matter of concern for years.
The findings provide insights into where the disparities are the most pronounced, and it is hoped that companies will use this information to address and close the gaps in the coming years.
Fórsa has been calling for effective legislation on gender pay gap reporting since 2018.
The union says it's a mechanism to encourage employers into tangible action to bridge the gap. Ireland currently has an average gender pay gap of around 14.4%.
National secretary Ashley Connolly, who leads Fórsa's Equality Committee said she was pleased to see that regulations would give employers a duty to publish the measures they are taking to close the pay gap.
"This would give Fórsa and other unions an opportunity to negotiate actions to address pay inequality," she said.
"Companies must take proactive steps to identify and address gender pay gaps in their organisations, and the government must enforce and strengthen the laws to ensure that equal pay for equal work becomes a reality for all employees in Ireland," she added.
There's never been a better time to join a union, and it's never been easier. Join Fórsa today.