Fórsa members' news bulletin
Services & Enterprises
Wednesday 10th July 2019
Workers oppose bogus self-employment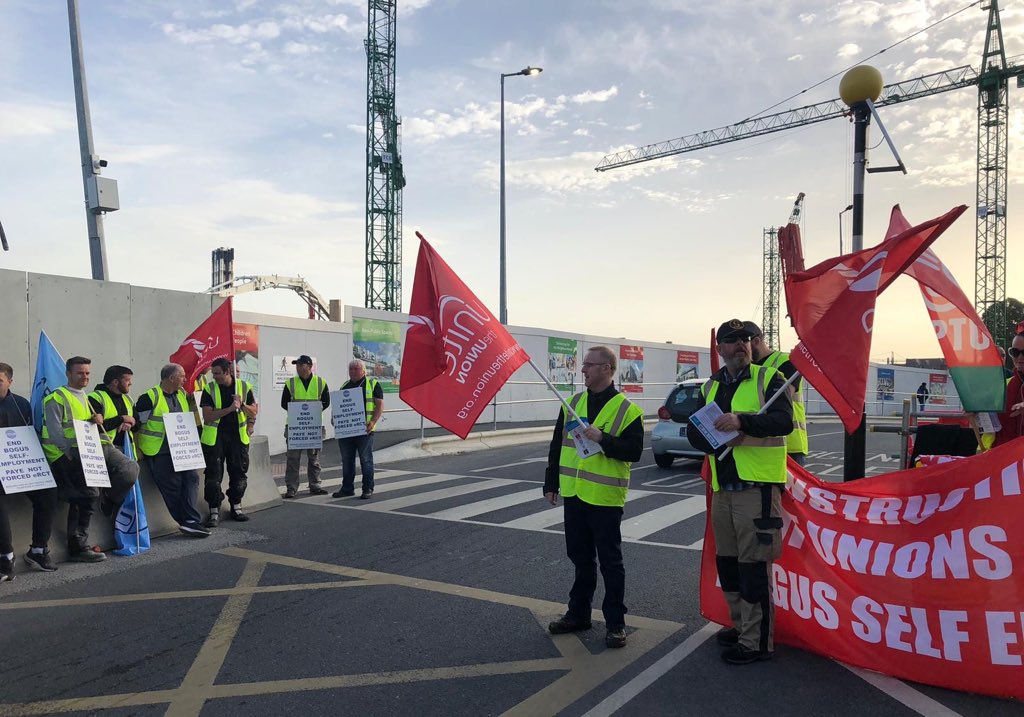 The ICTU construction committee protesting against the rampant misclassification of workers as self-employed at the site of The National Children's Hospital.
A protest against bogus self-employment in the construction industry took place outside the site of the National Children's Hospital at the end of last month. Around 100 members of ICTU's Construction Committee demonstrated against the widespread misclassification of workers in the building industry.
ICTU General Secretary Patricia King was present at the protest, and delivered a letter to contractor BAM Ireland.
Bogus self-employment occurs when employers instruct staff to report themselves as self-employed, despite being regular employees for all intents and purposes.
The practice has been a concern for Congress for number of years now. Its 2015 report identified an "exponential growth" of the practice within the construction industry, and estimated that the State was losing around €80 million a year in forgone PRSI contributions as a result.
Bogus self-employment can also have profound consequences for workers. Giving evidence to an Oireachtas committee earlier this year, Patricia King said wrongly-classified workers were denied access to employment rights and welfare benefits, as employer's PRSI is not liable on self-employed workers.
A number of private members bills that aim to tackle the problem are currently before the Oireachtas. Employment minister Regina Doherty has also brought a memorandum to Cabinet to prohibit the practice. ICTU has continued its calls for Government to act.