Fórsa members' news bulletin
Health & Welfare
Thursday 3rd June 2021
At the Heart of Health and Welfare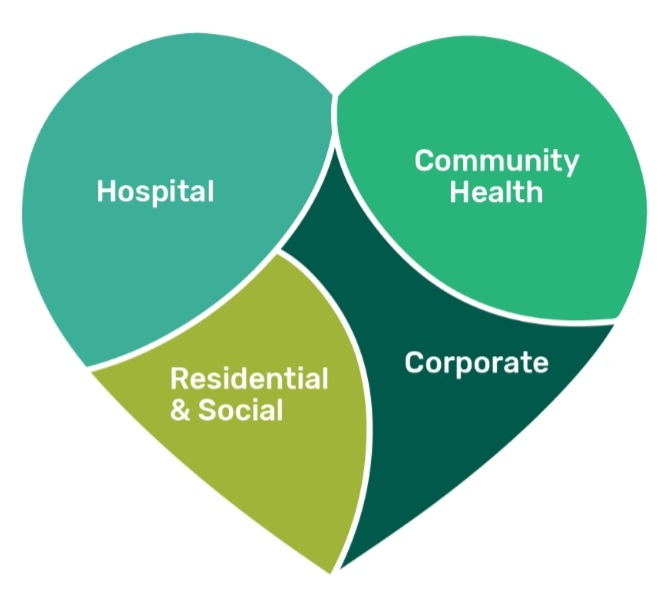 "We consider one of the many strengths of Fórsa that our members are central to the delivery the full array of health and welfare services in Ireland, and we wanted to ensure that policy makers can better understand the complexity and diversity of their roles in those services" - Éamonn Donnelly
A new campaign to illustrate the role of Fórsa's 30,000-strong membership in health and welfare services was launched in May. Comprising a comprehensive visual guide to Fórsa's health and welfare membership, and a series of briefings for political representatives, At the Heart of Health and Welfare is designed to engage and inform policy makers about the role of Fórsa members in health and welfare service delivery.
The union's head of Health and Welfare Éamonn Donnelly explained: "For most observers, health services are primarily delivered by doctors and nurses, and that's just part of how the system is viewed. There is a very complex story behind that, and that's the story this campaign aims to tell."
Éamonn said it's appropriate that the Irish health system is subject to a great deal of public scrutiny and public discourse: "Equally, when policy makers, public representatives and other commentators engage in a debate about our health services, we want them to be able to see the full picture.
"We consider one of the many strengths of Fórsa that our members are central to the delivery the full array of health and welfare services in Ireland, and we wanted to ensure that policy makers can better understand the complexity and diversity of their roles in those services," he said.
The four main areas where Fórsa represents members in health and welfare; hospitals, residential and social, community health and corporate services, are each represented as sections of the 'heart', and clicking on each section reveals the grades represented by the union in each, in addition to an outline on the role of support staff.
A series of related political briefings, organised by Fórsa lead organiser Kevin Donoghue, have taken place in recent months, and the visual component of the new campaign was officially launched at two webinar briefings on 21st May. Kevin explained: "We hosted two separate briefings for political representatives with health portfolios and those covering social care, disabilities and children's services, and invited representatives to respond to the campaign."
Kevin added that plans to livestream the briefings had to be changed following the recent cyberattack on the HSE systems. However, both sessions are now available to view HERE and HERE.
Political representatives were also invited to respond to the campaign, and to send a greeting to delegates ahead of last week's Health and Welfare divisional conference. You can view their messages HERE or in the embedded video blow. For more details visit the campaign website.