Fórsa members' news bulletin
Civil Service
Friday 12th November 2021
Cautious welcome for ambitious climate plan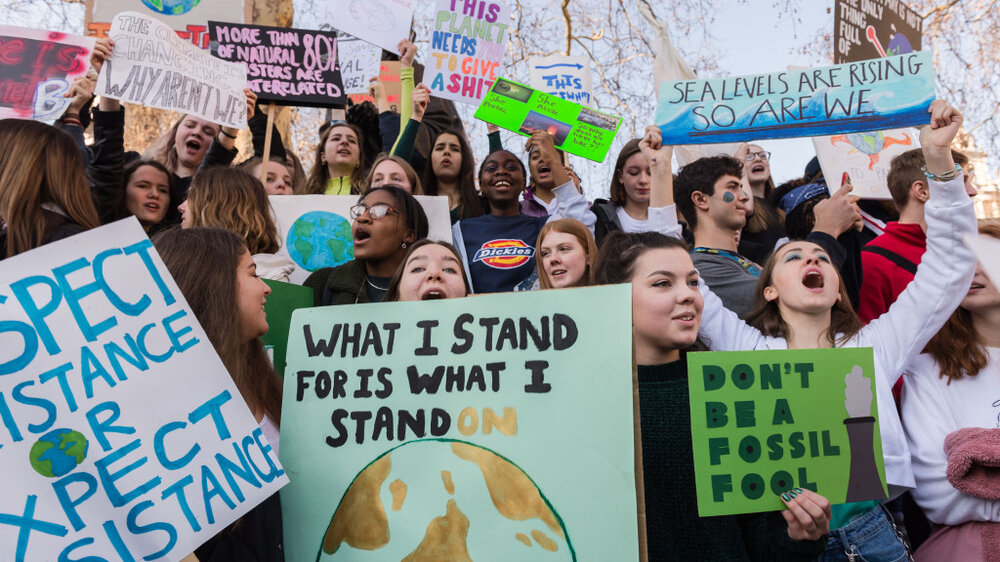 The plan says the public sector will lead by example.
Fórsa and other unions have welcomed the publication of the Government's ambitious climate action plan. But they stressed the need for strong action to ensure its implementation, and called for social dialogue and protection for workers and communities impacted by the move to a carbon-free economy.
The long-anticipated action plan, which was launched last week, outlines 475 actions aimed at halving Ireland's greenhouse emissions by 2030.
This is to be underpinned by incentives aimed at massively expanding the use of offshore wind and other renewables, retrofitting 500,000 homes to improve energy efficiency, and putting a million electric vehicles on our roads.
The plan says the public sector will lead by example. It will be expected to cut emissions by 51% before 2030, mandate public sector employers to move to 20% remote working, triple the length of electrified rail by 2030, and replace all buses with electric vehicles by 2035.
The Irish Congress of Trade Unions (ICTU) described the climate action plan as a "positive initial step," but said it would be judged on its capacity to deliver a genuine just transition across all sectors of the economy and society. The action plan includes a commitment to establish a national just transition commission, and to social dialogue and consultation on climate action policy.
The principle of a 'just transition' is usually defined as meaning that a healthy economy and clean environment can co-exist, and that this should be achieved fairly without damage to the health, environment, or livelihoods of workers or communities.
Congress official Macdara Doyle said the sectoral emission targets set out in the plan should be matched by an analysis of their impact on jobs in each sector, and that measures should be put in place to deal with the employment impact.
"The 2021 Climate Act requires that employment impact is taken into account in this process, which must deliver not only on climate policy objectives but also avail of the opportunity to enhance living standards, create decent work, and build more sustainable communities," he said.
The action plan aims to increase the proportion of renewable electricity to 80% by 2030, and envisages €9.5 billion in extra carbon taxes. It says this additional carbon tax take will be earmarked for targeted social protection measures, agri-environment projects, and retrofitting for low-income homes.
The retrofitting programme will include the nation's 12,500 public buildings, which account for about half of public service greenhouse gas emissions.
The Office of Government Procurement is also to update procurement advice to public bodies, including to promote locally-sourced food and electric vehicles. You can read the ICTU just transition briefing HERE.