Fórsa members' news bulletin
Services and Enterprises
Friday 16th September 2022
Fórsa seeks WRC referral at An Bord Pleanála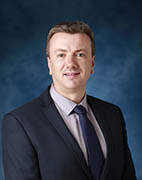 Earlier this week Fórsa official Ian McDonnell contacted An Bord Pleanála (ABP) seeking a response to correspondence sent by the union last June, and to establish APB's position on a referral of the disputed positions to the WRC "as a matter of urgency."
Fórsa has told management at An Bord Pleanála that a referral to the Workplace Relations Commission (WRC) is now necessary as a dispute over what the union has described as "unilateral outsourcing of our members work" at the planning body.
Earlier this week Fórsa official Ian McDonnell contacted An Bord Pleanála (ABP) seeking a response to correspondence sent by the union last June, and to establish APB's position on a referral of the disputed positions to the WRC "as a matter of urgency."
The letter sent in June, which featured in a media report last weekend, was in response to ABP's moves to procure external corporate governance support services.
Ian said: "This action is not acceptable to Fórsa and our members…the duties and responsibilities associated with this new role are presently carried out by our members.
"Therefore, should An Bord Pleanála proceed with this appointment, it represents unilateral outsourcing of our members work and this breaches both local and national agreements," he said.
He added that the unnecessary introduction of the new corporate governance role was both professionally and personally offensive to members that currently carry out this work: "In my view, this has the potential to provide serious personal discord in the organisation. Given the ongoing negative attention the organisation is receiving, I believe the insistence by the Board in pursuing this unnecessary proposal will alienate the Board from its staff," he said.
Ian confirmed this week that ABP had yet to respond. He contacted ABP management on Monday (12th September) to advise that due to the ongoing disagreement on the outsourcing of the work, it should not go ahead, and that "If required be referred into the next stage of dispute resolution via the public sector agreements. This I think involves a referral to the WRC.
"No further actions should be taken on this proposed outsourced appointment until agreed processes are exhausted," he said.
There's never been a better time to join a union, and it's never been easier. Join Fórsa today.