Fórsa members' news bulletin
Health & Welfare
Thursday 18th January 2018
Precarious work is now common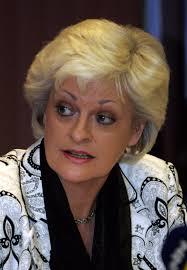 Patricia King, ICTU
Precarious working arrangements have now spread across the economy and feature increasingly in public administration, health and education, according to the Irish Congress of Trade Unions (ICTU).
A new ICTU report, Insecure and Uncertain: Precarious Work in the Republic of Ireland and Northern Ireland, has revealed that 8% of the Republic's workforce – or 158,190 people – see significant variations in their weekly or monthly working hours, while 7% of workers are in temporary employment, often because they can't find permanent work.

The alarming growth in precarious work since 2008 has prompted ICTU to urge the Government to legislate to address the problem. It wants new laws to guarantee the right to a minimum number of working hours, and provide workers with a written statement of their terms and conditions from day one of their employment.
Last month, ICTU welcomed new legislation aimed at banning zero hours contracts in all cases except emergency cover, short-term relief work, or genuine casual work.

The Congress report shows a dramatic 34% rise in part-time work and self-employment, which ICTU says is "indicative of significant growth in bogus or false self-employment."

The number of people in permanent full-time work is still over 100,000 lower than in 2008, despite significant growth in the total number of people in work. And over half of those in temporary employment says it's because they can't find permanent jobs – a 179% increase on the 2008 figure.

The study found that female and young workers were most likely to be stuck in precarious or insecure jobs. And, while precarious work is most common in distribution, hotels, catering, retail and construction, it also features increasingly in public administration, health and education.

ICTU general secretary Patricia King said the research confirmed the urgent need for legislation. "As the study clearly illustrates, the impact of precarious work extends well beyond the workplace and its unchallenged growth raises profound questions as to the type of society we wish to live in," she said.

The study found that official policies like reducing employers' PRSI on low-paid work had made it easier and more profitable to hire workers on insecure contracts. Yet these practices impact negatively on workers' health, living standards, and ability to access secure accommodation. They also hit productivity and innovation, while reducing tax revenues for the state.