Fórsa members' news bulletin
Education
Tuesday 6th March 2018
New Fórsa official for SNA branches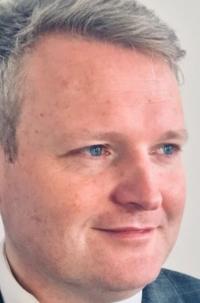 Sean Carabini.
Sean Carabini has been appointed as the assistant general secretary for Fórsa's SNA branches.
The four branches represent up to 8,000 SNAs nationwide. Sean will take over from Barry Cunningham, who has been working with Fórsa's education branches since 2015. Barry will be assuming duties with branches in the North East and will maintain a role with Fórsa's School Secretaries branch.
Sean was an assistant general secretary with the PSEU, and began working for the union in 2014. In addition to his industrial relations work with members in civil service branches, he was also responsible for communications, and edited the PSEU Review magazine.