Fórsa members' news bulletin
Education
Friday 29th October 2021
Covid safety measures remain in place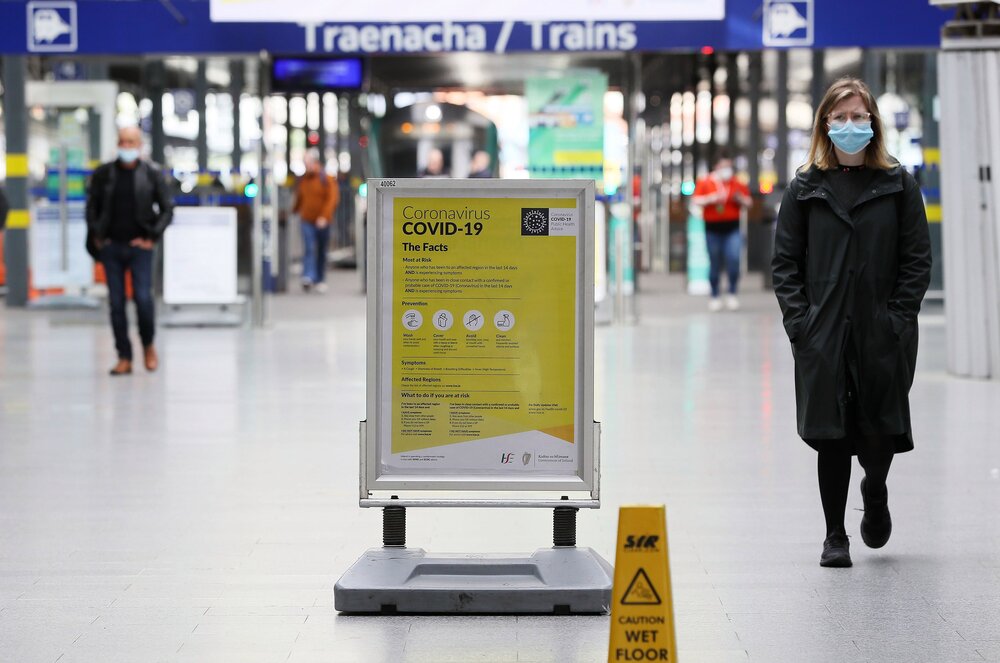 The regulations strongly advise the use of staggered arrangements including "non-fulltime attendance and flexible working hours."
Fórsa has welcomed the Government's decision to maintain its existing policy of a staggered and phased return to workplaces, instead of revising Covid-19 safety regulations to lift all restrictions on workplace attendance from the end of this week.
The change of tack means that the existing approach, adopted since 20th September, is to remain in place until the New Year. Official guidelines continue to counsel a staggered and phased return to work premises, with employers advised that staff attendance is only advised for "specific business requirements."
The regulations strongly advise the use of staggered arrangements including "non-fulltime attendance and flexible working hours."
Last week's official decision to slow the planned relaxation of Covid restriction also means that existing workplace safety measures for staff who must attend their employer's premises are remain broadly the same. A slight revision to an agreed workplace safety protocol was issued at the end of last week.
The guidelines were first agreed between unions, employers and Government representatives in summer 2020, and have been revised a number of times since.
Last revised in September, these place a strong emphasis on face coverings, maintaining safe distance, regular handwashing and sanitation, and adequate ventilation. Staff who experience Covid symptoms are advised not to go into work, to get a test, and to isolate at home.
Reacting to the Government announcement, a Fórsa spokesperson said the union had consistently urged a careful and cautious approach to contain the spread of the Covid-19 virus and protect workers, customers and others who visit workplaces.
"Remote working is working for most staff and employers, so there was no objective reason to accelerate the return to workplaces at a time when all the main Covid indicators are pointing the wrong way," they said.
Meanwhile the Irish Congress of Trade Unions (ICTU) has again raised the issue of compliance with workplace safety measures in a meeting with Government and employer representatives last week.
ICTU has complained that safety inspectors are too ready to take an employer's word that the required measures are in place, and it has demanded that workplace safety representatives are consulted and involved.