Fórsa members' news bulletin
Civil Service
Friday 1st May 2020
Updating your contact details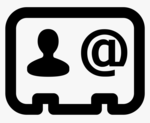 By keeping your contact details up to date we can ensure these regular bulletins deliver news of the most important developments directly to you.
Your home or personal email address helps to ensure direct, safe and more effective communications with you than a workplace email address.
If you've changed employment recently or prefer to receive information directly to your personal account, you can update your contact details HERE.
More information available here
Your Fórsa bulletin is produced by the Fórsa Communications Unit, with input from across the union. We welcome your comments and suggestions for stories to cover.

Remote working: Survey participants sought


The Whittaker Institute at the National University of Ireland Galway (NUIG), in conjunction with the Western Development Commission (WDC), is conducting a national survey to examine employees' experiences of remote working in these unprecedented times.

Read more »

HSA should major in return-to-work


The Irish Congress of Trade Unions (ICTU) wants the Health and Safety Authority (HSA) to play a central role in ensuring that workplaces are safe when the Government eases restrictions on movement in the coming weeks.

Read more »

Celebrate the workers on May Day


Today, Friday 1st May, is May Day, a global celebration of working people supported and promoted by the international trade union movement. The first Monday in May is a public holiday in honour of Irish working people and was established in 1994, but the roots of May Day run much deeper.

Read more »
If you wish to contact the union, click here.