Fórsa members' news bulletin
Services and Enterprises
Friday 25th November 2022
Peace vigil for Ukraine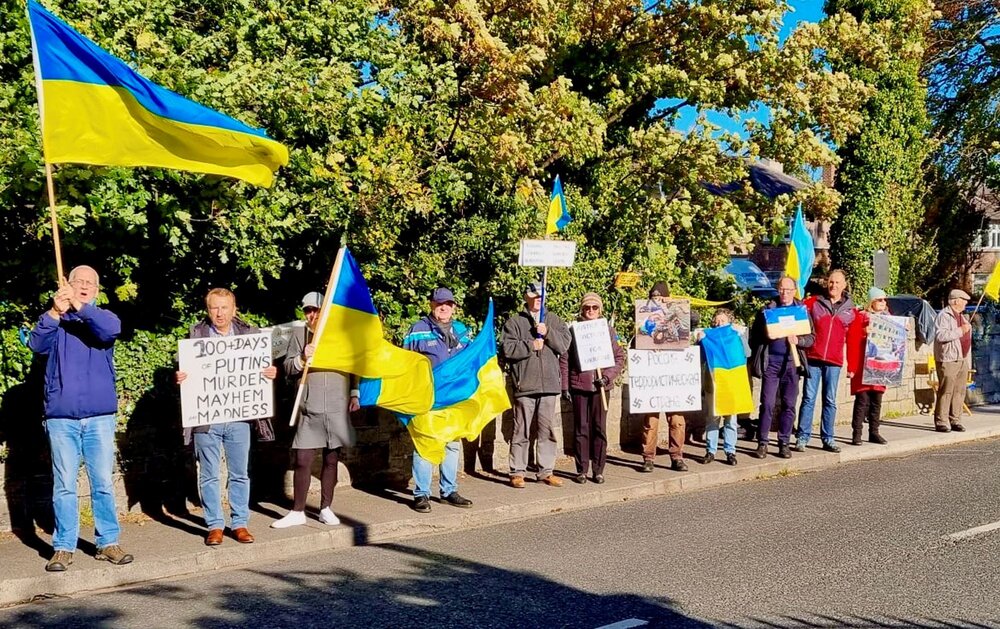 Photo credit: Declan Reid
Retired Fórsa activist John Farrelly is one of the organisers of a special vigil for Ukraine taking place in December.
The vigil of reflection and remembrance in support of the people of Ukraine takes place on Sunday 4th December at 2.30pm at the Russian Embassy, Orwell Road, Rathgar, Dublin 14.
John recently retired from the CDETB and was an active member of the union. He is one of around 50 regular protesters that have, since the invasion of Ukraine in February, gathered daily outside the Russian Embassy in Dublin.
He explained: "As part of our ongoing protest we are organising a Vigil for Peace on Sunday the 4th December outside the Russian embassy.
"It starts at 2.30pm, and we're inviting friends, family and supporters to gather with us for readings of poetry and prose, some music including Christmas carols and traditional Ukrainian songs.
"As the illegal invasion of Ukraine enters its tenth month, we wanted to give people the opportunity to reflect, to remember the thousands of innocent civilians killed, injured and displaced by this war, in a spirit of solidarity with the people of Ukraine," he said.
John says the group of protesters who gather at the Russian embassy is a very diverse group of individuals: "The unifying force for us as a group is a fierce determination to oppose the criminal invasion of Ukraine by Putin and his regime."