Fórsa members' news bulletin
Health & Welfare
Thursday 18th January 2018
Fórsa defends health administrators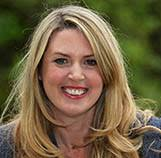 Catherine Keogh.
Fórsa official Catherine Keogh took to the airwaves last week to refute claims that health service administrative staff were to blame for the hospital A&E 'trolley crisis.' Speaking on Today FM's Last Word programme, she rejected claims by GP Ruairi Hanley, who said the crisis could be overcome by getting rid of administrators.

Catherine told 132,000 listeners that the crisis – and many of the underlying shortcomings in public health service – were due to a lack of hospital capacity and the continued underfunding of community health services, which led too many people to present at hospital when a local community service would be better.

"The health service is criticised for lack of planning each year. They do plan, but no plan can wish away the lack of hospital beds and underfunding of community services," she said.

Catherine said only about 15% of total health workers were clerical and admin staff, and most of them work in the two lowest paid grades.

"Contrary to popular myth, the proportion of admin staff in our health service has been constant over the past decade. In fact it's fallen slightly. And the vast majority of admin staff work directly with patients and the public, or provide direct support to doctors, nurses and other health professionals.

"All health service workers provide essential services. In fact, they work together in hospitals and other settings on a day-to-day basis. Singling out one group for criticism is counter-productive because it diverts attention from the real issues," she said.

Listen to Catherine's interview here.