Fórsa members' news bulletin
Services and Enterprises
Friday 7th May 2021
Trade unions condemn Colombia violence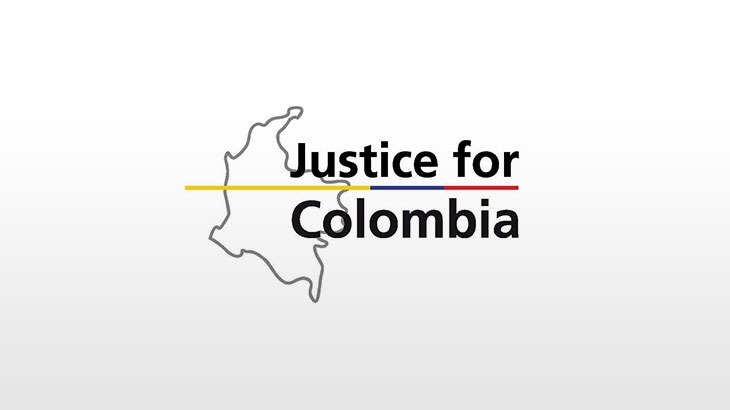 The letter urges both governments to condemn the state-sanctioned violence.
Trade unions in Ireland and UK have written to the Department of Foreign Affairs and British Foreign Office to express "profound condemnation of the terrible state violence currently taking place in Colombia."
The letter, signed by 27 trade union leaders, including Fórsa general secretary Kevin Callinan and deputy general secretary Eoin Ronayne, was issued yesterday (Thursday 6th May), and outlines reports of serious atrocities by state forces that have taken place since the latest round of trade union-led national strike mobilisations were initiated at the end of April.
"Colombian state forces have committed human rights abuses on a massive scale. According to national human rights organisations, state forces have killed at least 18 people, with some reporting up to 37 deaths, and left numerous others with permanent eye injuries. There are also several reports of sexual violence committed against detainees, while human rights observers and journalists have been attacked" it says.
Colombia's Supreme Court found that state forces have acted with systematic violence towards peaceful protest, following the police killings of up to 13 people during protests in September last year. Despite the ruling and repeated warnings by the United Nations High Commissioner for Human Rights (UNHCR), the violence has continued.
Kevin commented: "I was in Colombia in 2016 when the peace agreement was ratified. This is not the peace or the country that was promised. Our government must stand up for democracy and human rights by taking a clear stand."
The letter urges both governments to condemn the state-sanctioned violence: "On behalf of the millions of workers across both Britain and Ireland who our unions represent, we call separately on both our governments, in Britain and Ireland, to publicly condemn the state violence which has taken place over recent days and to demand an immediate end to the violence and full accountability for the perpetrators."
Follow Justice for Colombia on Twitter.