Fórsa members' news bulletin
Services and Enterprises
Friday 16th September 2022
Minimum Wage boost 'inadequate' – ICTU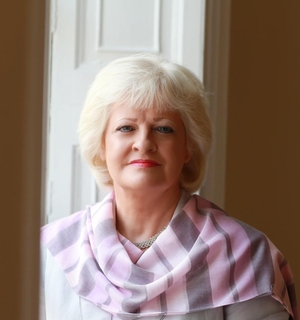 Congress General Secretary Patricia King said she is aware that businesses face challenges "but so do workers trying to live on a minimum wage and there are many employers that can afford to pay."
The Irish Congress of Trade Unions has described the €0.80 increase to the National Minimum Wage as "inadequate." The Cabinet approved the rise to the minimum wage this week, bringing it to €11.30 per hour from the beginning of 2023.
In a statement, ICTU confirmed its two nominees to the Low Pay Commission opposed the small increase because affiliate unions "have been calling for a very significant rise in the minimum wage, given the current cost of living crisis and consequent income pressures on workers."
Congress General Secretary Patricia King said she is aware that businesses face challenges "but so do workers trying to live on a minimum wage and there are many employers that can afford to pay."
Congress said the recommended increase "fails the test of protecting the living standards of those on the lowest wage and fails the test of setting a sustainable foundation for progressing to a living wage.
Ireland's Minimum Wage rate is the third lowest of EU countries with statutory minimum wages. Congress said no such income pressures are felt by the top CEOs of the largest Irish publicly quoted companies whose average pay package rose by 27% last year.
"It is for these reasons our nominees opposed the Commission's recommendation and submitted a minority report to provide the Government an alternative and superior recommendation for the increase in the minimum wage in 2023. It is within the gift of the Government to go beyond what the Commission has recommended, and we urge them to do so."
Budget
Launching ICTU's Budget 2023 priorities earlier this month, Patricia said the forthcoming budget must prioritise raising wages and introduce targeted measures to lift households out of energy poverty and safeguard workers' incomes and jobs: "Decent wages for all workers are central to resolving the cost of living crisis."
Average weekly wages - which are up 2.4% in the year to June 2022 - are rising by just one-quarter of the rate of inflation, which is up 9.1 % over the same period.
In its statement, Congress highlighted the fact that Ireland remains a low-pay, high-cost country for too many: "One-fifth of workers are low-paid according to the OECD, the highest rate among the EU-15.
"With energy costs continuing to increase, and many more households at risk of energy poverty, ICTU said Budget 2023 must introduce "immediate targeted measures to lift households out of energy poverty, by introducing temporary, tapered price caps for those in or at risk."
There's never been a better time to join a union, and it's never been easier. Join Fórsa today.