IMPACT 'Caring- At What Cost?' campaign newsletter - October 2016
Dear Supporter,


PRE-BUDGET BRIEFING

On September 21st, IMPACT held our Pre-Budget Briefing on the community and voluntary sector, where we presented the findings and recommendations of our Caring- At What Cost? research to an audience of political representatives, key stakeholders and the media. You can watch our video below for a review of the event.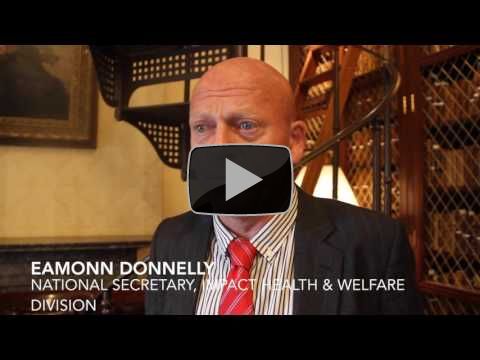 Our press statement from the briefing, including quotes from IMPACT members Anne-Marie Shalloo (homeless and domestic violence services in the western region) and Michelle Grehan (Dublin Rape Crisis Centre) is available here.


BUDGET 2017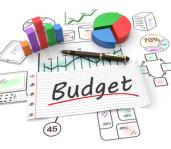 There were some modest increases in allocations to the community and voluntary sector in certain areas, with a 25% increase in funding to homeless services, a 12% increase in funding to voluntary housing organisations, and an overall 5% increase to the HSE budget which is the major funder for many of our community & voluntary sector agencies.


However, it is as yet unclear how much of this funding will be core or will be service/project specific, and the sector as a whole is still down 35-45% in funding since 2008 with no clear strategy or pathway for rebuilding and refinancing the sector. We will continue to negotiate directly with CV sector agencies for the restoration of pay and increments for our 5,000 members in the sector as funding conditions improve.


You can read a more detailed summary on the impact of Budget 2017 for the community & voluntary sector from social researcher Brian Harvey here.


TELL YOUR STORY!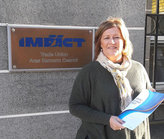 It is essential that key decision-makers understand what their choices mean for the lives of workers on the ground. IMPACT member and homeless services worker Anne O'Brien from Focus Ireland told us about her work, and the impact funding cuts have had on her colleagues. You can read her interview here.


We would love to hear from you and your colleagues, please contact Joe on joconnor@impact.ie if you'd like to tell your story for use as part of our campaign.



THANK YOU! 


Thanks for supporting our pre-Budget social media campaign, which highlighted the important work being done by our members in the CV sector, and the need for pay restoration.


We reached a lot of people with our message and significantly enhanced public awareness of the issues faced by workers in the sector
11,145 visitors to the Caring- At What Cost? website, including 56% new visitors, and 51% of these coming directly from our Facebook and Twitter posts.
Our Facebook posts reached 134,405 people, and our Tweets earned 14,700 impressions.


WHAT'S NEXT?


Over the coming months, we will continue to make the case for funding restoration and pay recovery in the community & voluntary sector through high-level political and Departmental lobbying.


We will also be continuing to hold regional and workplace information meetings about the campaign, starting with a seminar in The Seven Oaks Hotel, Carlow, on November 21st at 6PM. This is a public meeting open to anyone interested in the surrounding counties, so if you live in this area or know of others who are and may be interested, then please spread the word! If you are interested in hosting a meeting in your own area or workplace, then please get in touch with Joe on joconnor@impact.ie

Best Regards,


Joe O'Connor,
Lead Organiser,
IMPACT Trade Union


You can access the campaign website here

You can read the Executive Summary of the Caring- At What Cost? report here