'Caring- At What Cost?' campaign newsletter - September 2016
Dear Supporter,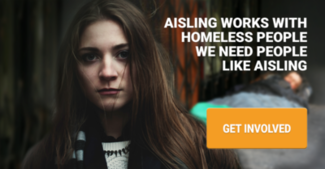 We have launched the second phase of our pay restoration campaign for community & voluntary sector workers, focused on the upcoming Budget.


Our primary objective is to hold the government to its commitment in the Programme for Government to increase funding to the community & voluntary sector, and for this to take the form of an increase in core funding in Budget 2017 to support and enable pay restoration for workers in the sector.


In order to be successful, WE NEED YOUR HELP.

SIGN THE PETITION

Those of you on this mailing list have already signed our petition on www.caringatwhatcost.ie – Boosting these numbers significantly will allow us to reach more supporters and public representatives about our campaign.


Please share this in your workplace, with friends and family, on your social media accounts, and as widely as possible in the coming weeks.


CONTACT YOUR LOCAL TD


It is hugely important that we mobilise our supporters across the country, as backbench TDs can be very influential in generating pressure on the Budget 2017 decision-makers to help us achieve our objective.


Arrange to drop in to your local TD's constituency clinic, let them know about the campaign, and tell your story as to how cuts to the sector have impacted you and why pay restoration is so important.


Please e-mail me on joconnor@impact.ie if you would like me to post you hard copies of our 'Caring- At What Cost?' report to drop in to your local representatives, or posters and information leaflets to distribute in your workplace. These are also available on our campaign website- www.caringatwhatcost.ie/getinvolved/


SUPPORT US ONLINE


We have launched a new social media campaign which highlights the important work done by community and voluntary sector workers and calls for pay restoration.


We would appreciate likes, shares and retweets to help us get this important message out there to as many people as possible and maximise public awareness about our campaign.


You can follow our campaign accounts here:


FACEBOOK- @caringatwhatcost @impacttradeunion


TWITTER- @payrestoration @IMPACTTU



PRE-BUDGET BRIEFING


This coming Wednesday, September 21st at 11am, IMPACT will be hosting a special pre-Budget briefing aimed at politicians and the media on the community and voluntary sector in the Royal College of Physicians, No. 6 Kildare Street, Dublin 2.


Please see HERE for more details


Best Regards,


Joe O'Connor,
Organiser,
National Projects,
IMPACT Trade Union
You can access the campaign website here

You can read the Executive Summary of the Caring- At What Cost? report here